1.Dutch central bank approves first crypto service under AMLD5 regulations
           2.SBI Holdings Acquires Japanese Crypto Exchange TaoTao
           3.MOBI Announces the First Electric Vehicle Grid Integration Standard on Blockchain in Collaboration with Honda, PG&E, and GM Among Others
           4.RSK & RIF Bitcoin Sidechain Integrates DAI to Further Connect To Ethereum's DeFi
           5.Paxful adds BiLira token (TYRB) as a payment method to the platform
1.Dutch central bank approves first crypto service under AMLD5 regulations
AMDAX B.V, based in the financial heart of Amsterdam, has been registered by De Nederlandsche Bank (DNB) as the first provider of crypto services in the Netherlands. This enables AMDAX to process crypto transactions and store cryptocurrencies. Since the May 21st, the Dutch government is applying new legislation related to crypto, based on European guideline AMLD5. Amdax group announced on Oct 07, 2020.
AMDAX supports business as well as private investors with a portfolio – starting with investments of 2.5 Bitcoin – the trade of cryptocurrencies, a secure storage and insured custody. As a result of the DNB registration, AMDAX takes a major step towards a more mature crypto domain. The registration process started on May 21st and has taken approximately four months. The European guideline AMLD5 for crypto regulation focuses on the prevention of money laundering and the terrorist financing. The Dutch authorities apply strict additional requirements, including criteria for the assessment of clients and for tracing the origin of the money they want to invest.
A mature asset class
With its DNB registration, AMDAX intends to contribute to the adoption and acceptance of crypto.
Valentino Cremona, co-founder and director at AMDAX Said:-
---
"We are very proud we have obtained this registration as the first crypto company in the Netherlands," states . "DNB justly applies high standards for this registration. Bitcoin and other crypto currencies are often associated with crime, whereas Bitcoin is very transparent. The market needs clear legal frameworks, such as the set of requirements of DNB. This registration shows investors that crypto is a mature asset class, not for criminals, but for smart investors. Whereas a growing number of investors consider Bitcoin, as well as other cryptocurrencies as an interesting long-term investment, up until today they were operating on a market that was not regulated. In a time when traditional financial certainties are under pressure, we can offer clients a safe and reliable alternative. As a result of this registration, the crypto domain will also be accessible for private investors and financial institutions".
---
About AMDAX
AMDAX is a provider of crypto services for investors with a portfolio starting with 2.5 in Bitcoin. Those clients are supported with private client services, access to market intelligence, and investment opportunities across a range of digital assets. AMDAX' services are always tailored to the unique circumstances of each client.AMDAX B.V. is the first provider of crypto services in the Netherlands that is registered (number R166879) with De Nederlandsche Bank N.V. (DNB).
2.SBI Holdings Acquires Japanese Crypto Exchange TaoTao
SBI Liquidity Market Co. Ltd. (Headquarters: Minato-ku, Tokyo, Representative Director: Fumiki Ozaki), a wholly owned subsidiary of SBI Holdings Co., Ltd., which provides market functions and system development such as foreign exchange margin trading, is a crypto asset. Acquired all shares of TaoTao Inc. (hereinafter, "TaoTao Inc."), an exchange company, from the existing shareholder Z Fund No. 1 Investment Business Limited Liability Union (Unlimited Liability Partner: Z Corporation) as of today. It is  pleased to inform you that it has  decided to make it a wholly owned subsidiary.The TaoTao and SBI Holdings announced on Oct 07, 2020.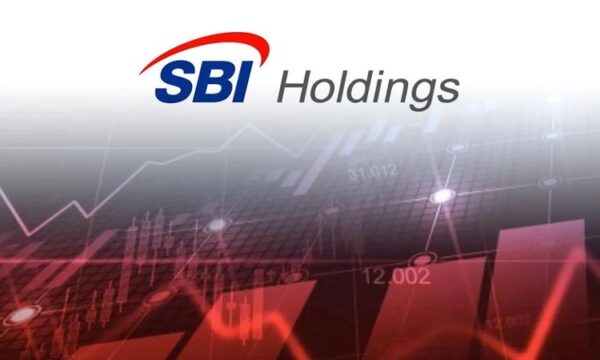 The Group has already developed a cryptocurrency trading service at SBI VC Trade Co., Ltd., and has been studying to further expand this business. Under such circumstances, It has  agreed on the terms and conditions for the acquisition of TaoTao shares, and have acquired the shares and made it a wholly owned subsidiary.
In the future, It will make maximum use of the management resources such as know-how and knowledge of the SBI Group as a comprehensive financial group and the customer base and service know-how of the crypto assets that TaoTao has cultivated so far, and the latest, safe and secure crypto assets. It will provide trading services.
| Name | TaoTao Inc. |
| --- | --- |
| Location | Minato-ku, Tokyo |
| Title and name of the representative | President and CEO Keiichiro Arakawa |
| Business content | Information distribution about crypto asset exchange business and crypto assets |
| Date of establishment | May 2017 |
| Shareholders and equity ratio | Z Fund No. 1 Investment Limited Partnership 100% |
| URL | https://taotao-ex.com/ |
| Schedule | |
| Share transfer execution date | October 7, 2020 |
3.MOBI Announces the First Electric Vehicle Grid Integration Standard on Blockchain in Collaboration with Honda, PG&E, and GM Among Others
The Mobility Open Blockchain Initiative (MOBI)'s member-led Electric Vehicle Grid Integration (EVGI) Working Group created and launched the automotive industry's first global standard incorporating blockchain technology into a decentralized vehicle charging system.  Mobi Announced on Oct 06, 2020.
The EVGI Working Group released its first technical design specification, which covers the system designs and data schemas required for three core use case areas:
Vehicle to Grid Integration (V2G),
Tokenized Carbon Credits (TCC),
Peer to Peer (P2P) applications.
Tram Vo, MOBI's COO and Founder Said:
---
"Implementing the EVGI Standard will provide a variety of benefits for players on all sides of the electric vehicle and charging ecosystem,"  "Electric vehicles, chargers, and electricity producers can have a secure identity, communicate with a standard messaging format, and automatically record transactions such as charging, generation, and exchange on a distributed ledger."
---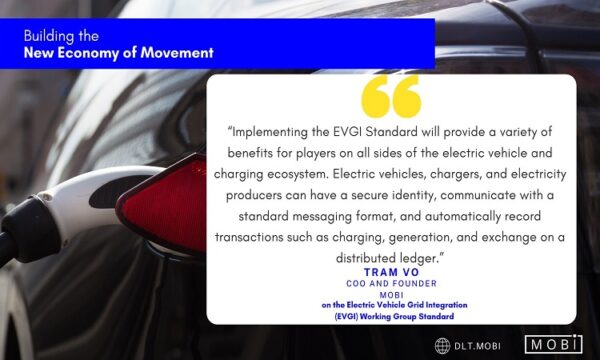 MOBI's EVGI Standard enables a set of core network data services that will provide significant value to EV owners, charging infrastructure and grid operators by enabling secure, decentralized communication and immutable recordkeeping between data generating peers.  This supports data transparency, trust, coordination, and automation among mobility service providers, consumers, utilities, and government stakeholders.
In addition to the working group, formal verification experts thoroughly reviewed the EVGI Standard, assuring developers that their implementations adhere to the best practices in cyber security. MOBI hopes that applications enabled by this Standard will ultimately help lower carbon emissions, improve road safety, reduce traffic congestion, and support a host of other socially and environmentally beneficial outcomes.
About MOBI
MOBI is a nonprofit alliance of many of the world's largest automakers, along with many startups, NGOs, transit agencies, insurers, toll road providers, smart city leaders, and technology companies working to accelerate adoption and promote standards in blockchain, distributed ledgers, and related technologies.
4.RSK & RIF Bitcoin Sidechain Integrates DAI to Further Connect To Ethereum's DeFi
DAI stablecoin is now available on RSK platforms fostering interoperability amongst different blockchains through the RSK-Ethereum Token Bridge allowing users and dApps to use DAI on RSK Bitcoin Sidechain.  As a result the integration DAI is now accessible for all BTC-backed defi products including the RIF token and its variety of protocols. RSK announced on Oct 06,2020.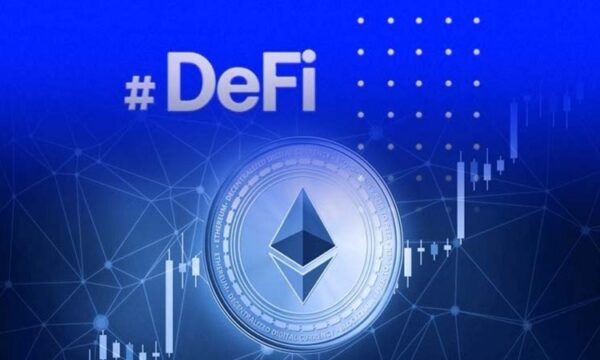 The integration is to boost decentralized financial services on Bitcoin. DApp developers will be able to create apps on RSK that connect to the Ethereum ecosystem and tap into its network effects and liquidity, while benefiting from its scalable and low cost smart contract framework.Users will be able to send microtransactions and interact with smart contracts for services such as staking and lending.
The interoperability bridge locks the original token such as DAI on the Ethereum blockchain while minting an ERC777  'side token' that can move freely on the RSK network.
DAI will also be accessible to bitcoin-backed defi products and users of RIF ecosystem and protocols.A number of BTC-adjacent dApps are integrating DAI including Sovryn, Aave, AvalDAO and Chainlink. In addition, rskswap.com has created liquidity pools for RBTC-DAI and RIF-DAI, enabling the stablecoin to be swapped for 1000x less than on Ethereum http://rskgasstation.info).
By bringing the tools and assets that power decentralized finance to a Bitcoin environment, DAI integration with  RSK, and  RIF token community, can fuel growing demand for defi assets and applications.
How it works?
The Dai you want to cross are locked by the Token Bridge Smart Contract and an event is emitted with all the information about the transaction.
This event is listened to by the validators; they check the information and resend the event to the token bridge smart contracts on the other chain, in this case RSK. Once the majority of the validators acknowledge the transaction, the Token Bridge mints the same amount of tokens in a mirror token to the same address that originally called the bridge. The mirror token has the same ticker but an R or a E depending on the network, in this case, the mirror is called RDai.
The Token Bridge Decentralized application it's available at https://tokenbridge.rsk.co/ for mainnet or https://testnet.tokenbridge.rsk.co/ for tesnet.
5.Paxful adds BiLira token (TYRB) as a payment method to the platform
Paxful, one of the largest peer-to-peer cryptocurrency marketplaces in the world, announced the integration of BiLira (TYRB), a stablecoin backed by Turkish Lira, expanding their variety of over 300 payment methods. The addition enables users to buy and sell Bitcoin (BTC) and Tether (USDT) with BiLira token. The listing of the Turkish stablecoin comes amidst the Lira struggle, thus helping the locals secure their assets during a time of rising inflation. Paxful announced on Oct 06, 2020.
BiLira COO Vidal Arditi emphasized the great impact of the deal: "BiLira, acting as a ramp for peer-to-peer marketplaces, will make cryptocurrencies more accessible to the locals, especially backed by such reputable marketplace like Paxful, we can see this going far."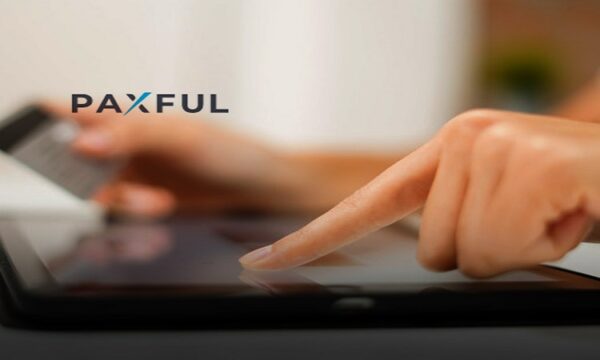 BiLira has nearly 30 million TRYB tokens in circulation and acts as a bridge to the world of DeFi. The stable cryptocurrency is 100% collateralized by Turkish Lira meaning one BiLira can always be redeemed for one Turkish Lira, giving the much needed stability in the times of economic uncertainty. The token was developed with a vision to provide access to digital exchanges and peer-to-peer financial networks, like Paxful.
Ray Youssef, CEO and COO of Paxful Said:-
---
"We're excited to partner with Bilira and add TRYB as a payment option to the platform. Paxful's mission is all about financial inclusion and with a new fiat-backed stablecoin, we're giving even more users access to global digital networks and a safe alternative to traditional banking systems," 
---
Turkey could easily become the next crypto giant. Paxful sees limitless potential for crypto adoption in the country as it aims to expand its local footprint and help Turkish users connect with the global digital currency space.