1.Satoshi Labs Introducing Trezor Suite Public Beta With Enhanced Privacy & Security
                   2.Cambridge Global Payments partners with Ripple to speed cross-border payments
                   3.Singapore FinTech Company, STACS, Co-Develops Blockchain Platform with EFG Bank
                   4.Bitfinex Lets Users Earn on their Bitcoin with Celsius
                   5.Coinbase Wallet Users Can Now Purchase Crypto Inside the App
1.Satoshi Labs Introducing Trezor Suite Public Beta With Enhanced Privacy & Security
SatoshiLabs, the firm behind the Trezor line of hardware wallets, has launched a desktop client known as Trezor Suite. An all-new desktop app for Trezor hardware wallets, Trezor Suite, is now in public beta and available to download and test. Trezor announced on Oct 14, 2020.
Trezor Suite should bring many improvements to make using your wallet an even safer, boundless experience. New users will be more comfortable, with advanced features made more user-friendly so everyone can take control of their coins.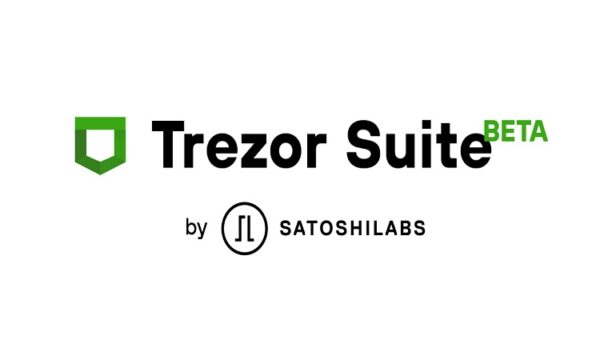 SatoshiLabs will be hosting an AMA about Suite on the Trezor subreddit, on Monday 19th October from 17:00–19:00 CEST. Try Suite and prepare your questions for founders Slush and Stick, and Head of Product, Matej Zak.
Trezor Suite is Available as both a desktop standalone program and a browser app, Trezor Suite brings big improvements across its three key pillars of usability, security and privacy.
The old browser-based version, Trezor Wallet, will continue to work while the public beta is underway and will eventually redirect users to the Trezor Suite web wallet, including all the new features present in the desktop application.
With Suite, the Trezor experience is becoming more unified across devices, starting with this desktop version, which is compatible with Windows, Mac and Linux operating systems, giving you more flexibility in how you use Bitcoin.
There is also a Web version of Suite which works not only with Windows, macOS, and Linux but also with Android and Chrome.
What's new in Trezor Suite?
The principled approach to Trezor Suite's design makes it possible to integrate more sophisticated features without having to compromise in any key areas.
With Trezor Suite, every user should be helped to understand how and why to use all the tools available; security features must be as easy to use as possible so everyone can benefit from greater safety and convenience.
With Trezor Suite, more efficiency will be seen across the Trezor ecosystem, making it even easier to introduce and improve features built by Trezor Suite. Its  partners, and the broader community. Overall security is constantly being improved, while its methods remain transparent and auditable. This desktop version of Trezor Suite will be complemented by a mobile app which is currently in development and expected next year.
2.Cambridge Global Payments partners with Ripple to speed cross-border payments
---
---
For this project, STACS was awarded the Financial Sector Technology and Innovation (FSTI) Proof of Concept (POC) grant on 2 March 2020, under the Financial Sector Development Fund administered by Monetary Authority of Singapore ("MAS"), which provides funding support for experimentation, development and dissemination of nascent innovative technologies in the financial services sector.
Project Nathan achieved many milestones through close collaboration work between STACS and EFG. It is currently in its first phase, where STACS worked with EFG to remodel the workflows involved in a structured product transaction, facilitated the internal efficiencies between various EFG departments involved in structured product transactions, as well as looked at the usage of smart contracts to automate aspects of trade inception and trade servicing.
With recent trends of blockchain adoption in the capital markets, STACS serves as a complete solutions partner. By co-developing a Blockchain platform with EFG, STACS has provided a model for market participants, providing them a solution for industry pain-points highlighted by the participants. STACS also provides a full suite of platforms covering different services in various live implementations with multiple stock exchanges and commercial banks in both the EU and Asia.
4.Bitfinex Lets Users Earn on their Bitcoin with Celsius
Bitfinex a state-of-the-art digital tokens trading platform, is  pleased to announce the collaboration with Celsius Network Limited ("Celsius"), a cryptocurrency lending and borrowing platform, to offer its customers easy access to its service that enables users to earn rewards on their crypto holdings announced by Bitfinex  .
Celsius is proud to announce the official launch of our unparalleled yield product on the @Bitfinex platform. Starting today all Bitfinex users will have the ability to earn up to 11.5% APY in crypto rewards, compounding and paid out weekly! https://t.co/8I7ChbD6Wp

— Celsius (@CelsiusNetwork) October 14, 2020
Bitfinex  customers can open a wallet with Celsius and manage it through the Bitfinex platform. Through their Celsius wallet, Its  customers can earn a return of up to 6.2% APY on Bitcoin, up to 9.65% on Ethereum and a variety of leading cryptocurrencies.
Bitfinex users who open a wallet with Celsius can withdraw their crypto from Celsius at any time, with no lock-in periods and no fees. Rewards are accrued daily, compounded and paid at weekly intervals. This provides a major advantage over most income-generating products which often come with withdrawal restrictions, fees and/or penalties.
*APY = Annual Percentage Yield; APR = Annual Percentage Rate. Rates as of 14/10/2020 and are subject to change.
Celsius is a Blockchain-based marketplace platform where membership provides access to curated financial services that are not available through traditional financial institutions.Celsius is proud to provide a platform of curated services that have been abandoned by big banks – things like fair interest, zero fees, and lightning quick transactions.
US-based cryptocurrency exchange 
Coinbase 
recently announced a new feature for its wallet users.  The feature will allow them to buy cryptocurrencies directly in-app using fiat balances on a debit card.
Coinbase announced
on Oct 13, 2020.
At Coinbase, it  believe growing the crypto economy is a key step to building an open financial system for the world. One of the ways it do this is by supporting new 
decentralized app
 (dapp) ecosystems with products like 
Coinbase Wallet
 (or simply "Wallet"), a self-custody crypto wallet app.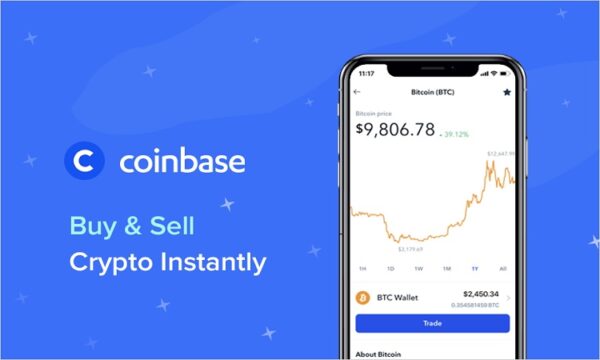 Starting today, Wallet users can sign-up for and purchase cryptocurrencies from Coinbase.com right within their Wallet apps.
As of today, most of the assets supported on Coinbase.com are available to purchase within Wallet.
The new feature is available on Android devices in the US. It will soon expand services to iOS and more countries.
Wallet supports debit card purchases of crypto from Coinbase.com, with more payment methods coming soon.
Wallet allows users in every part of the world to store their own crypto and use popular dapps like Compound and Uniswap. However, until now, anyone new to crypto had to buy their first cryptocurrency from an exchange, and then transfer it over manually to their Wallet apps. This created a lengthy and complicated onboarding experience for new Wallet users who are excited to get started with the open financial system. With today's launch, whether you want to start using a dapp, send crypto to friends, or just store your own crypto, getting started with Wallet is much easier.
Existing Coinbase.com customers can also link to their Wallet accounts, and the feature is completely optional. All Wallet features will remain available to users even without linked Coinbase.com accounts.
For dapp developers, it has  created the best 0 to 1 experience to get their users started with their dapps. Coinbase Wallet is already a leading wallet for accessing DeFi and dapps. Now, with the addition of a simple and secure fiat onramp service, developers can build dapps with just one easy app install for their users.