1.BitTorrent Announces DLive Acquisition and Official BitTorrent X Ecosystem
               2.Kraken Launches Account Funding and Trading in Japan
               3.PayPal Launches New Service Enabling Users to Buy, Hold and Sell Cryptocurrency
               4.BitMEX Accelerates Mandatory ID Verification After Charges of Lax Anti-Money Laundering Controls
               5.Luno Launches Bitcoin Savings Wallet With a 4% Annual Interest Rate
1.BitTorrent Announces DLive Acquisition and Official BitTorrent X Ecosystem
BitTorrent Inc, the leader in peer-to-peer (P2P) technology has announced plans to acquire live streaming platform DLive.tv and migrate all BitTorrent related services to one unified ecosystem named BitTorrent X. BitTorrent X represents the transformation of BitTorrent, a world-renowned peer-to-peer service from a software company into a conglomerate of decentralized storage and data protocols and content distribution platforms announced by DLive Community on Oct 22, 2020.
BitTorrent X exemplifies a new era of BitTorrent, not only being a household name in data sharing but also a new ecosystem supported by the next-generation infrastructure for decentralized data storage (BitTorrent File System, or BTFS), distribution (BitTorrent), and now streaming (DLive.tv and Decentralized live streaming protocol, DLive Protocol).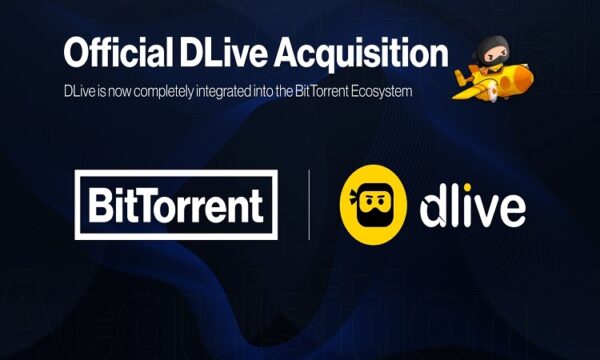 Justin Sun, founder of TRON and CEO of BitTorrent Said:-
---
"BitTorrent X is the next step in establishing a truly decentralized internet,". "In one big step, the BitTorrent X ecosystem may drive blockchain-related tools to billions of devices. Hundreds of millions of users will have access to the next era of tools to share, store, and stream their content directly to anyone across the web."
---
With its official acquisition by BitTorrent, DLive will become an essential part of the BitTorrent ecosystem with the following milestones.
BitTorrent, DLive Milestones
TRON and BitTorrent plan to provide more details about BitTorrent X during a live event in November.
About DLive:
DLive is a decentralized live streaming community built using the Lino blockchain. DLive utilizes the Lino blockchain to incentivize both content creators and viewers using cryptocurrencies.
2.Kraken Launches Account Funding and Trading in Japan
U.S. Cryptocurrency exchange Kraken  has announced  an important milestone in its high-growth expansion into the APAC region, with the launch of account funding and trading in Japan. Kraken announced on Oct 22, 2020.
The following services are now available to Japan residents:
Spot trading in 5 major cryptocurrencies – Bitcoin (XBT), Ethereum (ETH), Ripple (XRP), Bitcoin Cash (BCH) and Litecoin (LTC). Both crypto-crypto and JPY-crypto trading pairs will be available.
Domestic JPY deposits and withdrawals (through SBI Sumishin Net Bank).
Crypto deposits in Bitcoin (XBT), Ethereum (ETH), Ripple (XRP), Bitcoin Cash (BCH) and Litecoin (LTC).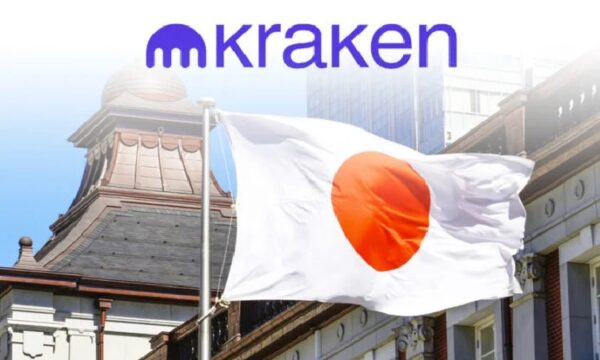 As previously announced, the move is part of Kraken's plan to reopen and expand its services in Japan. Kraken enabled clients in Japan to create and verify their accounts starting September 18, and clients who have completed the onboarding process can now fund their accounts and start trading.
In the coming months, Kraken plans to start expanding its product offering in Japan with more assets and services.
Prior to reopening, Kraken completed its registration as a Crypto Asset Exchange Service Provider under the Payment Services Act on September 8.
David Ripley, Chief Operating Officer of Kraken Said:-
---
"We're thrilled to once again be able to offer unparalleled client service and the most secure cryptocurrency trading to Japanese market participants,". "In today's challenging economic environment, more people are turning to cryptocurrencies to hedge against volatile markets and use cryptocurrency as a store of value."
---
Kraken is the first global digital asset company to enter the market without an acquisition. The company's strong partnership with JFSA regulators, it's deep knowledge of the local landscape and strong ties to top banking partners puts it in a strong position to reenter the Japanese crypto markets.
Japan is one of the world's largest cryptocurrency markets, with an estimated more than two million active crypto trading accounts. Kraken is firmly committed to educating retail traders about the intrinsic value and mission of each asset listed on its exchange. This supports the company's mission to increase adoption of cryptocurrency.
3.PayPal Launches New Service Enabling Users to Buy, Hold and Sell Cryptocurrency
The migration toward digital payments and digital representations of value continues to accelerate, driven by the COVID-19 pandemic and the increased interest in digital currencies from central banks and consumers. PayPal Holdings, Inc. (NASDAQ: PYPL) announced the launch of a new service enabling its customers to buy, hold and sell cryptocurrency directly from their PayPal account, and signaled its plans to significantly increase cryptocurrency's utility by making it available as a funding source for purchases at its 26 million merchants worldwide. Paypal announced on Oct 21, 2020.
Mainstream adoption of cryptocurrencies has traditionally been hindered by their limited utility as an instrument of exchange due to volatility, cost and speed to transact. However, the promise of advanced technological platforms offers the possibility of mainstreaming digital currencies. According to a survey by the Bank for International Settlements, one in 10 central banks – representing approximately one-fifth of the world's population – expect to issue their own digital currencies within the next three years.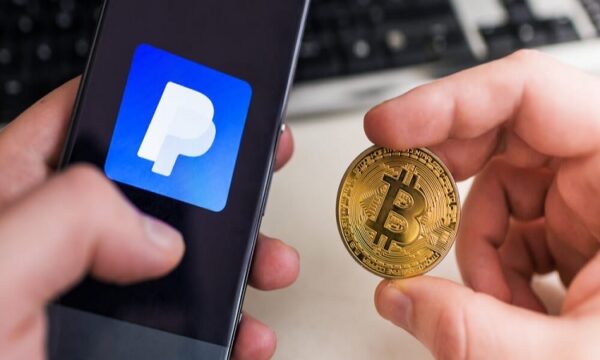 Dan Schulman, president and CEO, PayPal Said :-
---
"Our global reach, digital payments expertise, two-sided network, and rigorous security and compliance controls provide us with the opportunity, and the responsibility, to help facilitate the understanding, redemption and interoperability of these new instruments of exchange. We are eager to work with central banks and regulators around the world to offer our support, and to meaningfully contribute to shaping the role that digital currencies will play in the future of global finance and commerce."
---
PayPal has also been granted a first-of-its-kind conditional Bitlicense by the NYDFS.
As part of this offering, PayPal will provide account holders with educational content to help them understand the cryptocurrency ecosystem, the risks and opportunities related to investing in cryptocurrency, and information on blockchain technology. There are no service fees when buying or selling cryptocurrency through December 31, 2020, and there are no fees for holding cryptocurrency in a PayPal account.
Other payment firms, such as Square's Cash app and Revolut, have already offered cryptocurrencies for sale. But PayPal has one of the largest merchant networks in the world.
When it comes to using the virtual coins, PayPal will convert the cryptocurrency into the relevant national currency, so the company being paid will never receive the virtual coins – just the correct amount of pounds or dollars.
About PayPal
PayPal has remained at the forefront of the digital payment revolution for more than 20 years. By leveraging technology to make financial services and commerce more convenient, affordable, and secure, the PayPal platform is empowering more than 300 million consumers and merchants in more than 200 markets to join and thrive in the global economy.
4.BitMEX Accelerates Mandatory ID Verification After Charges of Lax Anti-Money Laundering Controls
Crypto exchange BitMEX introducing changes to accelerate the rollout of its User Verification Programme for individual and BitMEX Corporate customers. Users must now be fully verified by 5 November 2020 at 00:00 UTC to continue trading on the platform. BiTMEX announced on Oct 21, 2020
After this time, unverified users will not be able to open new positions and, from 4 December 2020 at 00:00 UTC, will not be able to withdraw funds from their BitMEX account without completing verification.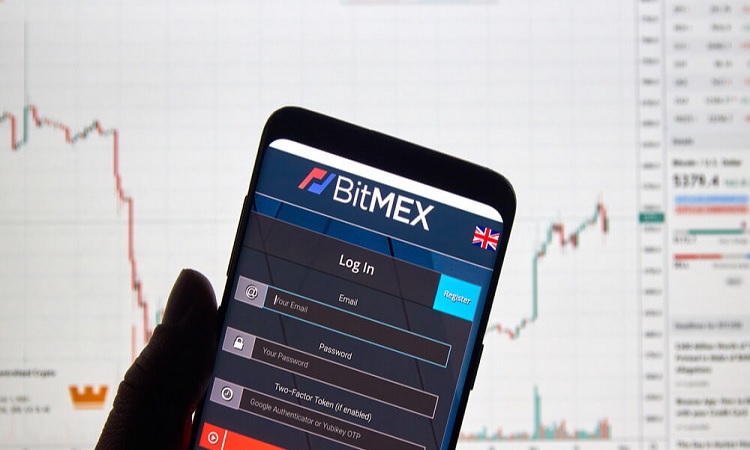 Timeline
5 November 2020 at 00:00 UTC
Verification Required for Opening or Increasing Positions
1.All BitMEX users will need to complete verification in order to open a new position or to increase an existing position.
2.Existing open positions can be maintained or reduced by unverified users, although pending orders that would increase a position will be cancelled.
Verification Required for Affiliate Payouts
1.Affiliate payouts for unverified accounts will be set to zero.
2.Affiliate payouts will resume following a successful verification, but will not accrue while the account is unverified.
4 December 2020 at 00:00 UTC


Verification Required for Withdrawals
1.All BitMEX users will need to complete verification in order to withdraw funds from their account.
2.Funds will be recoverable from user accounts and withdrawals will be processed normally post verification.
After 4 December 2020


Winding Down Open Positions from Unverified Accounts
If there are remaining open positions on unverified accounts, we will review these on 4 December 2020 and communicate directly to users holding these to facilitate an orderly closing of these positions.
The User Verification Programme, introduced on 28 August 2020, requires individual users on BitMEX to go through a four step process, similar to ID checks on many other cryptocurrency exchanges. Individual users are prompted to upload a photo ID and proof of address, take a selfie, as well as answer a few multiple choice questions about source of funds and trading experience. It takes about five minutes to complete from start to finish.
BitMEX Corporate customers will continue to receive its team's support to go through the verification process, albeit on the accelerated timeline.
Since announcing its User Verification Programme, a significant amount of its users representing over 50 percent of its volume have successfully completed the onboarding process, giving the confidence to bring forward its cut-off date.
When Bitmex announced the User Verification Programme it also signalled its intention to launch a trading tournament for users who have completed verification. Given the accelerated timeline outlined, they  have decided to delay the tournament until a later date.
This has been a period of accelerated change for 100x Group and the BitMEX platform, and it is encouraged by and thank its clients and the wider industry for the support they have received in the last few weeks.
5.Luno Launches Bitcoin Savings Wallet With a 4% Annual Interest Rate
A South African cryptocurrency exchange, Luno has launched the new Luno BTC Savings Wallet. Simply move your BTC in and you'll earn a targeted rate of 4% interest per annum announced  by Luno on Oct 19, 2020.
It's that easy. Your earnings are then paid in bitcoin directly into your Savings Wallet on the first day of each month. You can either choose to withdraw them straight away, or leave your earnings in your Savings Wallet to compound and grow exponentially. So, say you move 1 BTC into your Savings Wallet and choose to leave your earnings to grow, two years later you'll have 1.08314 BTC.
There are no fixed terms, no admin fees, and your funds can be moved into your normal wallet whenever you need. The Luno BTC Savings Wallet is available through the Luno web platform and the latest version of the Luno App (version 7.1.0). To make sure you have the most up-to-date version of the app, the app.
The interest you'll earn on the funds in your BTC Savings Wallet is targeted at 4%, but this number will vary according to market conditions. This means it could be less than 4% or it could be more than 4%.  The funds transferred into your Savings Wallet are lent to its chosen lending partner to generate a return. Market conditions (supply vs. demand) influence the percentage return that they generate.
Luno has partnered with Genesis to bring you this savings wallet. Genesis are another company operating under the Digital Currency Group umbrella.
Luno doesn't, however, guarantee the funds held in your Luno Savings Wallet, and you accordingly agree to take on the risk of counterparty default by utilizing the Savings Wallet. Please carefully read the Savings Wallet terms so that you're fully informed of any risks involved in using the Savings Wallet product.