1.Coinbase Custody Expands Bison Trails Integration to Add Staking Support for Celo
             2.BitMEX Bolsters Anti Money Laundering and Trade Surveillance Monitoring
             3.Chainalysis Launches Asset Realization Program for Government Agencies and Insolvency Practitioners
             4.MyEtherWallet (MEW) Integrates 1inch DEX Allowing Direct Swapping of ETH & ERC-20 Tokens
             5.Amber Group Selects BitGo as Custodian to Bridge Traditional Finance with Crypto Native Apps
1.Coinbase Custody Expands Bison Trails Integration to Add Staking Support for Celo
Bison Trails Blockchain Infrastructure firm  has announced that  it has integrated with Coinbase Custody to add staking support for CELO, the utility and governance token that enables participation on Celo's mobile-first, proof of stake blockchain network. Bison trails announced on Nov 12, 2020.
Coinbase Custody clients will now be able to safely custody their CELO offline and delegate their stake to Bison Trails' enterprise-grade validators without leaving the Coinbase Custody interface. Delegating stake enables customers to earn participatory rewards for helping to secure the Celo network.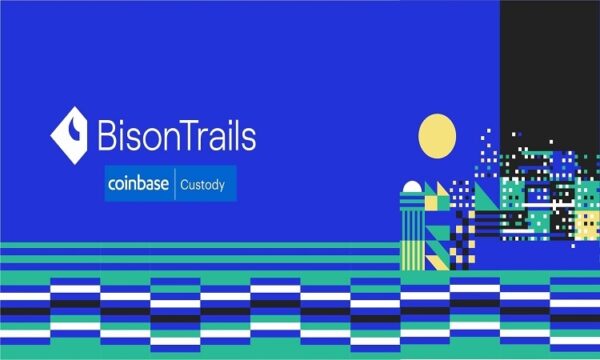 Joe Lallouz, CEO Said:-
---
We're focused on lowering the barriers to participation in blockchain networks. By extending our integration with Coinbase Custody to Celo, we are improving the user experience of staking securely. As a member of Celo's Alliance for Prosperity, we're also deeply committed to Celo's success, the security of the network, and enabling more people to participate easily.
---
Customers of both Coinbase Custody and Bison Trails will be able to select their Bison Trails validator via the Coinbase Custody interface. This integration represents another milestone in the collaboration between Coinbase Custody and Bison Trails, following news of an inaugural launch to enable secure Polkadot (DOT) staking and Solana (SOL) staking to validators on the Bison Trails platform. Users can seamlessly participate in securing Celo, Solana, and Polkadot in just a few clicks and start earning participatory rewards.
Through the recently announced Celo tTBC bridge, bitcoin will become easily accessible to the 6 billion smartphone users worldwide on Celo. By focusing on ease-of-use (e.g. by allowing ERC20-like tokens to be used for transaction fees) and focusing on the everyday user, Celo and its growing DeFi community are helping to make a new financial infrastructure accessible to all.
2.BitMEX Bolsters Anti Money Laundering and Trade Surveillance Monitoring
Crypto exchange BitMEX has partnered with Eventus Systems to support its trade surveillance and anti money laundering (AML) transaction capabilities. This partnership is an important part of continuing to deliver on its promise to provide a safe and secure trading environment for all its users. BitMEX and Eventus announced on Nov 12, 2020.
Eventus provides trade surveillance for many leading digital asset exchanges, in addition to market participants in numerous other asset classes, including equities, futures, options, foreign exchange and fixed income.
Malcolm Wright, Chief Compliance Officer of 100x Group, Said:
---
"The selection of Eventus to support our critical trade surveillance and AML functions is an important part of our plans to mature our compliance capabilities, with a vision of leading the industry on best practice crypto-asset compliance. Eventus has extensive expertise and experience not only with digital asset exchanges but also within the traditional financial sector. Choosing Eventus is part of our ongoing commitment to achieve this vision as we execute signature initiatives like our User Verification Programme."
---
Wright also chairs the Advisory Council and AML Working Group at Global Digital Finance, an industry-led initiative in defining codes of conduct and best practices for the virtual asset industry.
Eventus offered rapid deployment for operating the solution on-premise, flexibility in building and adapting the BitMEX platform's own rule sets, machine learning and high levels of ongoing support.
About Eventus Systems 
Eventus Systems is a leading global provider of multi-asset class trade surveillance and market risk solutions. The company's rapidly growing client base of more than 60 firms relies on Validus and Eventus' responsive support and product development teams to overcome its most pressing regulatory challenges.
3.Chainalysis Launches Asset Realization Program for Government Agencies and Insolvency Practitioners
Chainalysis, the blockchain analysis company, announced the launch of an asset realization program to help government agencies and insolvency practitioners handle, store, realize, and monitor seized assets. This announcement comes on the heels of the largest ever seizure of digital assets – collectively worth over $1 billion USD – by the U.S. government last week. Chainalysis tools and investigative assistance helped law enforcement identify and investigate the cryptocurrency wallets used in that case, which involved funds used or intended to be used to facilitate narcotics sales on the darknet marketplace Silk Road. Chainanalysis announced on Nov 12, 2020.
When law enforcement discovers and investigates illicit cryptocurrency assets, they need to seize and store them until they can be legally forfeited. As such, government agencies and insolvency practitioners –licensed professionals who advise on insolvency matters – need a safe way to track, store, and ultimately sell seized cryptocurrency assets for fiat currency. As law enforcement becomes more and more sophisticated in investigating illegal activity involving cryptocurrencies, including the recovery of illicit proceeds, the need for digital asset realization services is growing.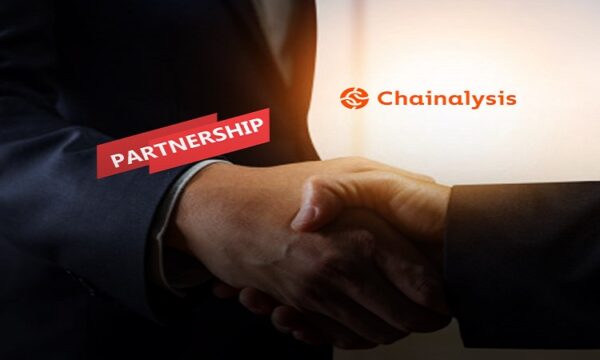 Jason Bonds, Chief Revenue Officer, Chainalysis Said:
---
"As cryptocurrencies become more mainstream, they will increasingly be used by good and bad actors alike,". "Chainalysis is dedicated to building trust in digital assets, and that means helping to detect and investigate illicit activity. As our government partners become more successful in rooting out bad actors, assisting them with asset recovery and realization is a natural next step."
---
Asset Reality, which manages and realizes confiscated assets for public and private sector clients around the world, will partner with Chainalysis to help determine how to sell seized funds. Their experienced team of legal and law enforcement practitioners provide strategic advisory services and training regarding cryptocurrency and other complex assets to law enforcement agencies internationally.
4.MyEtherWallet (MEW) Integrates 1inch DEX Allowing Direct Swapping of ETH & ERC-20 Tokens
1inch.Exchange, a decentralized exchange (DEX), confirmed its integration with MEW. 1inch swaps will now be available directly in MEW users' wallets. The aim of this swap to offer its users more diverse options for crypto swapping and staking, also improving their experience, The company is happy to announce an integration with MEW (MyEtherWallet), a well-known wallet and client interface for interaction with the Ethereum blockchain. 1 inch announced on Nov 10, 2020.
Wallet integrations are essential to 1inch as they enable users to take advantage of its services directly in their wallets. Meanwhile, with more than one million monthly users, MEW is one of the most popular Ethereum wallets in operation.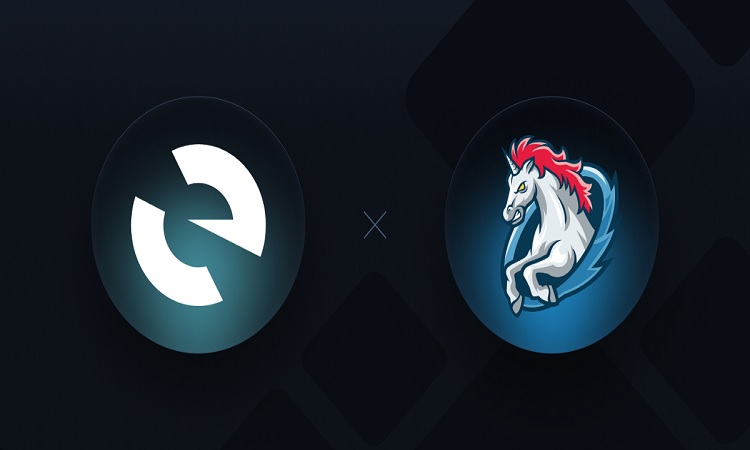 Kosala Hemachandra, MyEtherWallet's founder and CEO Said:-
---
"1inch has built a DEX aggregator that embodies some of the best aspects of decentralization," "Working with them to make their platform more accessible to MEW users was an easy decision for us. DeFi is still in an experimental stage, and companies like 1inch are paving the way for greater adoption."
---
This integration will expand MEW's functionality for swapping coins directly from within their wallets, adding more options. Through MEW's free and open-source interface, users can store, send and receive ETH and any other ERC-20 tokens. MEW is compatible with a range of mobile, browser, and hardware wallets including MetaMask, Ledger, Trezor, Trust wallet, Coinbase wallet and many others.
It expect this integration to substantially increase its  trading volume, while, at the same time, opening access to 1inch services to a large number of MEW customers. The high traffic from MEW will increase 1inch's market penetration and enhance its position as a leading DEX integrator.
5.Amber Group Selects BitGo as Custodian to Bridge Traditional Finance with Crypto Native Apps
BitGo, the leading digital asset financial services firm announced that Amber Group, a global crypto finance service provider, is utilizing BitGo Trust qualified custody for its clientele of institutional investors and traders. Amber Group, known for its outstanding track record innovating in crypto finance and high frequency trading for institutional investors, is now re-engineering the experience with the new Amber App, which will extend its offerings to high net-worth investors and the next generation of crypto users. Amber Group is working with BitGo Trust as its partner for its secure, battle-tested institutional-grade custody, compliance tools and user policy controls to secure customers' assets. Bitgo announced on Nov 09, 2020.
Insurance was another factor in Amber Group's decision to choose BitGo. In 2019, BitGo introduced the most comprehensive insurance protections for digital assets which included $100 million USD for assets held in BitGo qualified custody, through a syndicate of insurers in the Lloyd's of London and European Marketplace. Earlier this year, BitGo became the first digital asset custodian to offer clients the ability to purchase their own excess limits above BitGo's $100 million policy. BitGo clients who purchase Excess Specie Insurance will be named as Dedicated Customer Loss Payee in the policy, ensuring an additional layer of protection.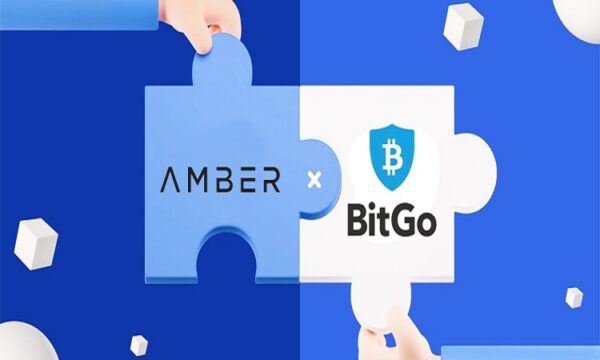 Mike Belshe, CEO, BitGo Said :-
---
Amber Group's leading-edge crypto innovations originate from the founders' background in traditional finance," . "Amber was formed by seasoned finance professionals who cut their teeth trading at firms like Morgan Stanley. Amber is poised for tremendous growth and the team at BitGo is focused on providing the security, liquidity and custody infrastructure they require to do what they do best — transform the future of finance."
---
The Amber Group plans to enhance the user experience with the new Amber app in order to attract high net-worth institutional clients and the next generation of crypto users.
Founded in 2017, Amber is a leading crypto finance service provider trusted by over 200 institutional clients worldwide and backed by Paradigm and Pantera, with additional investments from Polychain Capital, Dragonfly Capital, Blockchain.com, Fenbushi Capital, and Coinbase Ventures. With global coverage for services ranging from liquidity provision to execution services and asset management, Amber is committed to bringing more transparency and professionalism to the crypto markets and its customers.