1.Bybit Signs Partnership Deal with Borussia Dortmund
            2.Wasabi Wallet 2.0 Will Offer Automatic Coin Joins by Default to Boost Privacy
            3.Koinal Partners With Huobi to Simplify Crypto Buying Process
            4.TCS and B3i Announce Partnership to Launch Innovative Blockchain Solutions for the Insurance Industry
            5.ZenGo Joins Visa Fast Track Program for  Non-Custodial Crypto Card

1.Bybit Signs Partnership Deal with Borussia Dortmund
Cryptocurrency trading platform Bybit have launched a global multi-year partnership with German professional sports  club Borussia Dortmund (BVB). This new partnership is an equally clear signal for football to embrace innovative technologies, and for innovative technologies to connect with the sport. Bybit and BVB  announced on Nov 05, 2020.
BVB has experienced rapid growth internationally and was able to expand its fan base around the globe as well as it has established fruitful partnerships. Heavily involved in the club's international efforts and new businesses were the Singapore and Shanghai offices, which are just some of the touchpoints BVB shares with its new International Champion Partner Bybit.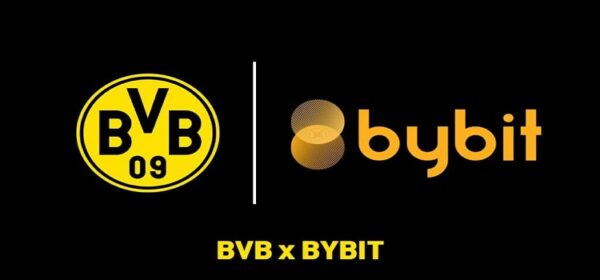 Bybit's co-founder and CEO Ben Zhou stated:
---
"We are thrilled to be a Champion Partner of Borussia Dortmund. As a young and ambitious company, we identify with the authenticity and youthful energy for which BVB is well-known around the globe, as well as the diligence and relentlessness that Borussia Dortmund players radiate. It is no wonder the club has one of the most passionate fan communities in the world. The intensity and the passion of BVB go beyond the football field. Through this partnership, we want to demonstrate that we are here for the long run. With a rich history and many success stories, BVB is our ideal partner. From one black and yellow to another — we are proud to call ourselves firstly fans of Borussia Dortmund and secondly Champion Partner." 
---
BVB is looking forward to working with the rising player in the crypto-currency market in the upcoming years. This new partnership is an equally clear signal for football to embrace innovative technologies,and for innovative technologies to connect with the sport.
2.Wasabi Wallet 2.0 Will Offer Automatic Coin Joins by Default to Boost Privacy
Wasabi Wallet the privacy-focused bitcoin software is a Bitcoin wallet, based on the popular Wasabi Wallet.  Wasabi Wallet  has enabled light wallet users to preserve their privacy without a trusted third party. Wasabi 2.0 takes things to the next level by not only making Bitcoin privacy faster and cheaper, but also as effortless as eating over your calorie limit for the day.Wasabi Wallet announced on Nov 05, 2020.
Mass Bitcoin adoption is just around the corner
If this is true, Bitcoin will quickly scale up to fulfill fiat currency current obligations. And there is only one way for this rapid scaling to happen: with centralized Bitcoin banks.
Bitcoin's sudden improvement in acceptability is detrimental to its portability, fungibility and temporarily to its scarcity properties.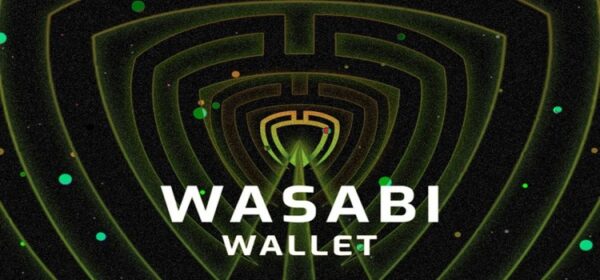 Therefore, Its goal cannot be anything else but to make Bitcoin ready for mass adoption. To achieve this, It must start with its weakest link: privacy. Wasabi 2.0 may be Bitcoin's last chance to scale gracefully.
Wasabi 2.0 is a next-generation Bitcoin privacy wallet that will finally bring confidentiality within reach of any Bitcoin user, not just the technically inclined.
In a Nutshell
Wasabi 2.0 is a combination of user interface (UI), user experience (UX) and coinjoin (CJ) improvements.
Wasabi 2.0 gets a complete UI rewrite with modern, fluent design principles without taking away from the pre-existing feature set of the current software.
Regarding UX, manual coinjoining will be a thing of the past or for power users only.
On the CJ front, the long awaited WabiSabi will also make its debut. It will facilitate faster, more cost-efficient collaborative transactions without waste, lay the foundation for payments within coinjoins and open the door for combinations with other technologies.
ETA?
ETA stands for Estimated Time of Arrival.  estimations are:
Best case: 3 months – 95% chance of missing.
Most likely case: 9 months – 50% chance of missing.
Worst case: 14 months – 5% chance of missing.
Standard deviation: (worst - best) / 6 = 1.8 months
Mean: (best + worst + 4 * nominal) / 6 = 8.8 months
About 

CoinJoins
A CoinJoin is a method for bitcoin (BTC) users to make their payments harder to track by combining multiple payments from multiple senders into a transaction, muddying the ability of third parties to see who paid whom.
3.Koinal Partners With Huobi to Simplify Crypto Buying Process
Huobi Cryptocurrency exchange, a former 'big three' platform has partnered with London-based payments processor Koinal . Huobi  is Intending to simplify the purchase of cryptocurrency, It is now providing another option for users to buy crypto via credit/debit cards through Koinal. Huobi announced on  Nov 04, 2020.
Huobi and Koinal believe in fast and convenient cryptocurrency purchase. Users can purchase the world's most established cryptocurrencies including Bitcoin, Ethereum, Litecoin, Bitcoin Cash, Ripple with Visa, Mastercard,TRON, ALGO and IOTA.
This deal makes it possible for users to pay for cryptocurrency via Koinal using their credit or debit cards. Koinal's system is accepting cards that are issued by Visa, MasterCard and China Union Pay.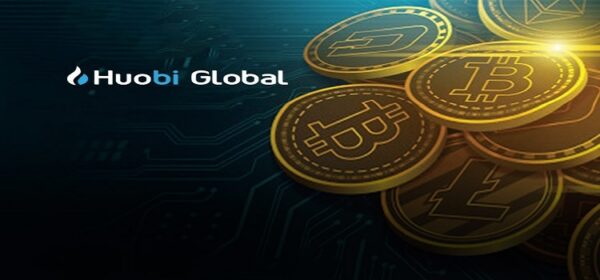 To celebrate this integration,Koinal and Huobi are now  offering  zero-fee for crypto purchases of $500 or more via Koinal through the "Buy Crypto" gateway.
Promotion Period: -11/04/2020 10:00am – 11/25/2020 22:59pm  (UTC)
Koinal's card acquiring system does not allow cards issued in the following locations: Afghanistan, Anguilla, Antigua Barbuda, Aruba, Bangladesh, Benin, Botswana, Brazil, Burkina Faso, Burundi, Cabo Verde, Canada, Central African Republic, Cote D'Ivoire (Ivory Coast), the Democratic Republic of the Congo, Djibouti, Egypt, Equatorial Guinea, Eritrea, Eswatini, Gambia, Guinea, Guinea-Bissau, Iran, Iraq, Kenya, Kosovo, Lebanon, Lesotho, Liberia, Libya, Malawi, Mozambique, Myanmar (Burma), Namibia, Nicaragua, Nigeria, North Korea, Rwanda, Senegal, Somalia, South Sudan, Sudan, Syria, Tanzania, Togo, Uganda, USA, Vietnam, Virgin Islands, Yemen, Zambia, Zimbabwe.
About Koinal
Founded in 2018, Koinal is a leading card processing company in the cryptocurrency market, which is headquartered in London and is part of SG Veteris Limited. Koinal simplifies the fiat-cryptocurrency exchange and lets users easily purchase crypto with Visa or Mastercard. With Koinal, the user's mind is at peace as their sensitive financial details will never be shared and payments are always protected by sophisticated fraud monitoring and advanced encryption.
4.TCS and B3i Announce Partnership to Launch Innovative Blockchain Solutions for the Insurance Industry
Tata Consultancy Services (TCS) a leading global IT services, consulting and business solutions organization, has partnered with B3i Services AG, a global industry-led blockchain initiative, to design, develop and launch ecosystem innovations based on distributed ledger technology (DLT) for the insurance industry. TCS announced on Nov 03, 2020.
This partnership leverages TCS' innovation capabilities and B3i's industry-leading production DLT platform, to accelerate the digitization of insurance for faster and more efficient delivery of tailored solutions to support risk managers, insurers, brokers, reinsurers, and industry service providers. Partners and customers will be able to leverage the B3i Fluidity® platform by reusing common components and services, as well as ensuring interoperability with other applications in the B3i ecosystem.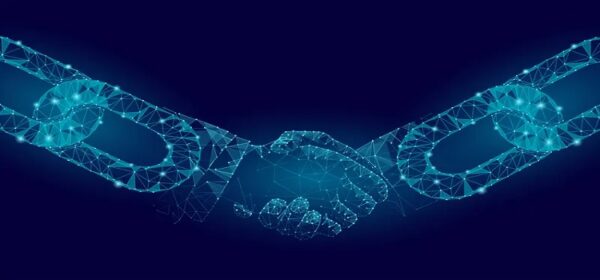 Lakshminarasimhan Srinivasan, Global Head, TCS Said: 
---
"TCS works with leading financial institutions across the world to drive business model innovation with digital technologies such as DLT," "TCS and B3i share a deep understanding of this cutting-edge technology as well as the insurance industry's needs.Together we can leverage our complementary capabilities, deep industry experience, a modern technology platform, design prowess and core DLT technologies to shape the future of the insurance industry."
---
Additionally, TCS' experience in curating ecosystems across industries, including manufacturing, distribution, logistics, retail, and insurance will enable B3i participants to close the 'protection gap' by identifying opportunities for new or existing insurance products to facilitate ecosystems and value chains.
5.ZenGo Joins Visa Fast Track Program for Non-Custodial Crypto Card

ZenGo A non-custodial cryptocurrency wallet for mobile devices has joined Visa's Fintech Fast Track program, that allows the project to develop a co-branded innovative payment card. It is speeding up the process of integrating with Visa. According to the announcement published via Zengo blog post.
Joining the Fast Track program allows ZenGo to more easily leverage the reach, capabilities, and security that Visa offers and will enable the company to develop a co-branded innovative payment card allowing ZenGo customers to simply spend their funds online and offline with retailers.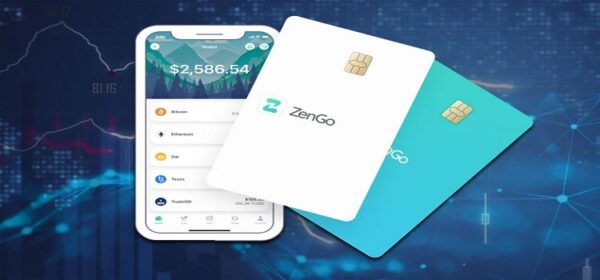 ZenGo offers an all-in-one multi-currency crypto wallet focused on simplicity and safety aimed at mainstream investors. ZenGo is based on keyless security, meaning funds are always in the control of the user and unlike classical wallets, the security does not depend on complex passwords schemes, or private keys. ZenGo eliminates the need for a customer to write down or even remember passwords or private keys even in the event that their phone is lost or stolen.
Cuy Sheffield, Head of Crypto at Visa Said:-
---
"As the preferred network for digital currency wallets, we are excited to help innovative fintechs like ZenGo harness the value of Visa's network,"
---
Right from the app, ZenGo will allow its customers to conveniently use their cryptocurrencies by simply applying for a payment card and enabling ZenGo to convert their cryptocurrency into fiat when a consumer wishes to spend their funds as they see fit for their everyday needs.
Ouriel Ohayon, CEO of ZenGo Said:-
---
"This is an important step forward in our quest to make cryptocurrency useful and usable by everyone. Payment is one of the most important and underserved needs of our industry and we are excited to work with Visa on this."
---
"Through the Fast Track program, it can support ZenGo with access to Visa's experts, technology, and resources to scale with efficiency. "Learn more about Visa's Fintech Fast Track program at http://Partner.Visa.com Customers can also sign-up to be notified on ZenGo.com or within the app available in iOS and Android. The card will be available in early 2021.