1.Gemini Selects ClearBank as UK Banking Services Provider
              2.BitPay and Travala.com Join Forces to Launch Crypto Travel Gift Cards
              3.Binance Lists Oasis Network (ROSE) after Mainnet Launch
              4.Waves Enterprise releases Blockchain Voting Platform to the Public
           5.TAAL Announces Agreement to Establish North American BitcoinSV Hosting Capacity to Support Large Scale Enterprise Clients
1.Gemini Selects ClearBank as UK Banking Services Provider
ClearBank, The cloud-based clearing bank, announced that it has been selected by leading cryptocurrency exchange and custodian Gemini as its UK banking services provider. Through a single API integration, ClearBank will provide Gemini with secure infrastructure including dedicated account numbers and sort codes, as well as direct access to payment rails, such as Faster Payments and CHAPS. ClearBank announced on N0v 19, 2020.
There is growing interest in cryptocurrencies among UK consumers, with the Financial Conduct Authority (FCA) finding more than 1.9 million consumers holding crypto assets. Gemini launched its full services in GBP in the market last month after the FCA granted the company an Electronic Money Institution (EMI) licence.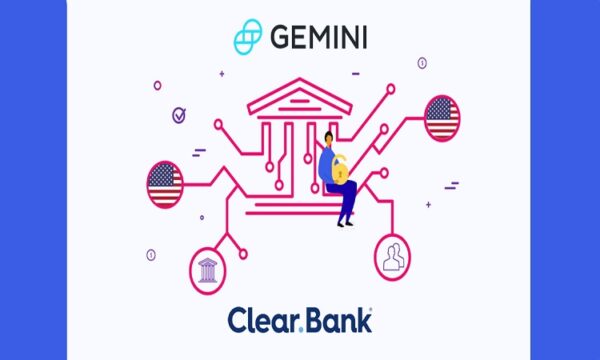 Blair Halliday, Head of UK at Gemini Said:-
---
"When trading and investing, our customers in the UK need quick, simple, and safe access to their funds 24 hours a day, 365 days a year. Faster Payments creates a smoother user experience and a more efficient way to buy and sell cryptocurrencies in British pounds. With our shared focus on rigorous compliance, robust security, and innovative technology, ClearBank is an obvious partner for Gemini."
---
With ClearBank providing direct access to payment rails, Gemini's UK customers are able to make secure GBP deposits and withdrawals into and out of their accounts in seconds. Through a single API, ClearBank provides dedicated account numbers and sort codes, which allows Gemini's customers to store their funds in a safeguarded account, ensuring the highest levels of regulatory compliance.
2.BitPay and Travala.com Join Forces to Launch Crypto Travel Gift Cards
Travala.com, blockchain-based travel booking service, has partnered with BitPay, Processor of Bitcoin and cryptocurrency payments, to power Travala.com's new Travel Gift Cards. The partnership will enable cryptocurrency holders to purchase gift cards redeemable for over 3 million travel products on Travala.com. Travala announced on  Nov 19, 2020.
Travel Gift Cards will be available to purchase using any of the 30+ cryptocurrencies supported on the company's travel booking platform, in addition to credit and debit card options. Through BitPay, travellers can now convert up to 20,000$ to a Travala.com Travel Gift Card when cryptocurrency market conditions are favourable and use it to book travel anytime in the future, with the Travel Gift Cards having no set expiry date.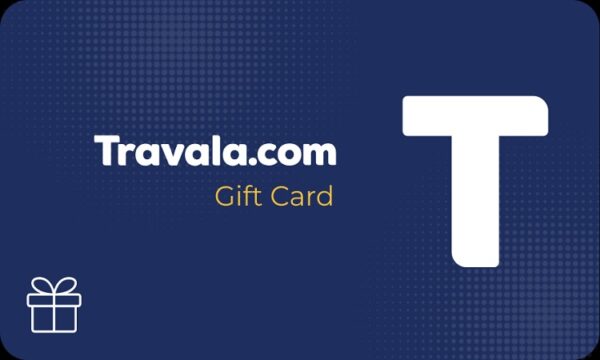 The partnership also aims to advance mass cryptocurrency adoption by capitalising on the long-term trends associated with the booming gift card market. A recent study estimates that the global market size for gift cards was valued at over $619 billion in 2019, a figure that is projected to grow at a rate of 14.9% CAGR and reach $1.9 trillion by 2027. Through its Travel Gift Cards, Travala.com will look to address the growing demand for gift card products by implementing the versatility of cryptocurrency and introducing this option to new and existing cryptocurrency holders.
Sonny Singh,CCO at BitPay, Said:-
---
"Cryptocurrency is ideal for travel expenses, including airlines, hotels and rental cars, as there are no foreign exchange fees and can be used globally. "Working with Travala.com, we can offer them a way to accept crypto while reaching new customers who want an innovative and safe payment option."
---
Travala.com's Travel Gift Cards are already available for purchase on Travala.com at www.travala.com/buy-gift-cards with an exclusive 10% discount on all purchases until 31st of December.
3.Binance Lists Oasis Network (ROSE) after Mainnet Launch.
Binance, Cryptocurrency exchange in terms of volume will list Oasis Network (ROSE). The announcement about the listing is done via Binance blog post on Nov 19, 2020.
Binance will start trading for Oasis Network (ROSE) with three trading pairs. The three trading pairs are ROSE/BTC, ROSE/BUSD and ROSE/USDT. The trading for ROSE is live at 2020/11/19 8:00 AM (UTC). Users can now start depositing ROSE in preparation for trading.
On Nov 18, 2020  Oasis announced  That  Its  mainnet got live with more than 70 independent validators already live. Oasis Network claims to provide 1000 transactions per second and is designed to provide decentralized applications.
Mainnet is live! The network launched in under a minute thanks to our fantastic community of Node operators. Check out our blog to learn more about the Oasis Network and our vision for a scalable, private blockchain network https://t.co/mnDYjfP2IL#OasisMainnet #OasisLaunchParty

— Oasis Foundation (@OasisProtocol) November 18, 2020
With hundreds of applications, partnerships and validators on the network already, here are just a few community highlights:
Over 70 unique and independent validator nodes active on the Network
Partnerships with industry giants and innovative startups such as the CryptoSafe Alliance with Binance, and privacy-first genomics company Nebula Genomics, Fortune 500 healthcare, leading automotive companies, and more.
A Grants & DevAccelerator program enabling over 20+ Wallets, APIs, Block Explorers, and critical network tools.
Global community engagement led by over 100 Ambassadors focused on growing communities in over a dozen countries including China, France, Brazil, Turkey, India, Russia, Korea, Vietnam and more.
The largest university program in blockchain with over 25 universities and clubs from 5 continents actively running nodes and building on the Oasis Network.
This moment is the culmination of an incredible effort from the Oasis Community including node operators, cryptoenthusaists, and privacy advocates committed to making the Oasis Network, and its vision for private, scalable DeFi and Data Tokenization a reality.
Oasis Labs also joins Binance in August this year to Launch CryptoSafe Alliance and Decentralized Platform for Combatting Crypto Fraud.
4.Waves Enterprise releases Blockchain Voting Platform to the Public
Waves Enterprise, The business-focused spin-off of the Waves project releases a commercial version of the online voting service that runs on the blockchain using cryptographic mechanisms that ensure the voting process's reliability and transparency. Waves announced on Nov 18, 2020
Voting is a vital tool for corporate decision making, but it is neither sufficiently convenient nor protected from tampering and rigged elections in its traditional form.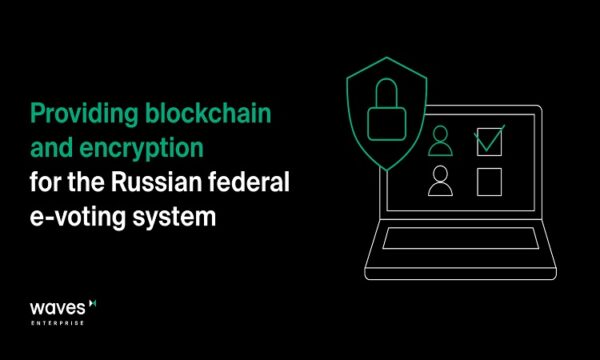 Vitalik Buterin, co-founder of Ethereum Said:-
---
"And while the crypto community discusses the possibility of creating a blockchain service for online voting, we at Waves Enterprise have created, conducted beta testing, additionally tested for security, and are now launching a commercial version of the service, which is ready to use. Moreover, voting technologies similar to those used in our online service have already been tested in a joint project with Rostelecom to develop the e-voting system and successfully applied during the single voting day in the Russian Federation.
---
Who will use the service?
Potential users of the service are any organizations that make decisions based on voting.These are joint-stock companies, associations, and distributed management bodies such as a board of directors. The service is also suitable for self-regulating organizations-homeowners' associations, management companies.
How much is it?
You can try the online service for free: after registration, each user has 20 votes available.And if you want to vote with a large number of participants, you can choose an appropriate package:
100 votes, valid for three months — 65 EUR
300 votes, valid for six months —   185 EUR
1000 votes, valid for nine months — 590 EUR
You can pay for a suitable package with a card via a payment system aggregator integrated into the service.
The core of the system is the Waves Enterprise blockchain network, which implements the interactions between voters, as well as the acceptance, tallying and immutable storage of the data about their votes.
Each voting poll is securely protected by cryptographic algorithms that ensure the voting data's encryption and the participants' choices.
The protocol uses the following algorithms:
DKG Pedersen 91 on elliptical curves
Homomorphic encryption
Zero-Knowledge proofs
Waves Enterprise's approach of combining blockchain technologies with cryptographic algorithms has allowed us to create an online voting service that meets the modern user's needs for reliability, privacy and transparency of e-voting. It significantly reduces the cost of organizing voting, polls, and even large-scale elections and referendums.
Sign up now, get 20 votes for free, and try your first vote on the blockchain!
5.TAAL Announces Agreement to Establish North American BitcoinSV Hosting Capacity to Support Large Scale Enterprise Clients
TAAL  Vertically integrated, blockchain infrastructure and service provider has announced its Canadian operating subsidiary has entered into an agreement effective October 20, 2020 with a provider to host approximately 175 PH of custom modified blockchain computing power at the provider's facility in Alberta, Canada. Through this agreement, TAAL will establish trustworthy, North American capacity to power BitcoinSV (BSV) solutions for enterprise clients globally.Taal announced on Nov 17, 2020.
The term of the agreement is two years with automatic yearly renewals thereafter. The agreement can be terminated by TAAL after eight months on 90 days notice. Fees under the agreement are based on the realized daily performance of the blockchain computing equipment rather than the actual power consumed.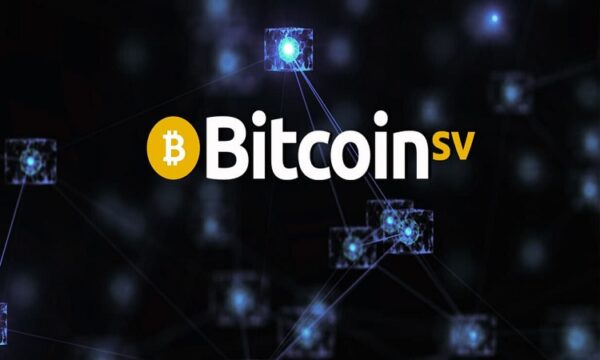 TAAL CEO, Stefan Matthews Said:-
---
"As BitcoinSV adoption accelerates, it is increasingly recognized as a hugely innovative and disruptive technology with applications and advantages across multiple industry verticals. This agreement positions TAAL to provide our clients with professional, regulated, and compliant solutions with facilities, located in North America, that solidify our first-mover advantage as a leader in BSV transaction processing and reinforce our promise of supporting the growth of enterprise BSV adoption,"
---
TAAL intends to use the acquired blockchain computing devices to support its ongoing operations and power BitcoinSV (BSV) blockchain transaction processing solutions for enterprise clients. TAAL expects to begin operating the devices by Q1 2021, establishing a significant operational footprint for TAAL in North America.
The blockchain computing devices will enable TAAL to offer specialized services to enterprises that require large volumes of transactions processed in North America on an ongoing basis on the reliable BitcoinSV blockchain. TAAL believes that BitcoinSV provides the best blockchain network to support such specialized services to enterprises, supporting large transaction volumes due to BSV's scaling and microtransaction capabilities.