1.Sygnum Bank becomes the world's first bank to offer end-to-end tokenization
          2.ZK International's Subsidiary xSigma Corporation, Launches its Blockchain DeFi Protocol
          3.ViaBTC Launches New Cloud Mining Service with BTC and ETH Contracts Available
          4.Australia and Singapore to trial blockchain for cross-border trade
          5.Leading Japanese Financial Firm SBI Holdings Rolls Out Crypto Lending Services
1.Sygnum Bank becomes the world's first bank to offer end-to-end tokenization
Swiss cryptocurrency bank Sygnum Bank announces the launch of its regulated end-to-end tokenization solution comprised of Desygnate, a primary market issuance platform, and SygnEx, a secondary market trading venue. With this, Sygnum becomes the world's first bank with a fully integrated, institutional-grade tokenization offering. This enables issuers to create unique investment opportunities for investors by connecting them seamlessly in one platform, and represents a landmark in the convergence of global public and private markets. Sygnum announced on Nov 26, 2020.
Investors can now profit from asset classes previously seen as hard-to-access in a direct and fractional manner, including Venture Capital, Mid Cap, Real Estate, and Art & Collectibles, all of which are now made investible through tokenization, a blockchain-powered alternative to traditional asset securitisation. Investors will benefit from access to all such opportunities on Desygnate, with the peace of mind that all assets and issuers have been vetted by Sygnum, and investors are onboarded by a fully regulated digital asset bank.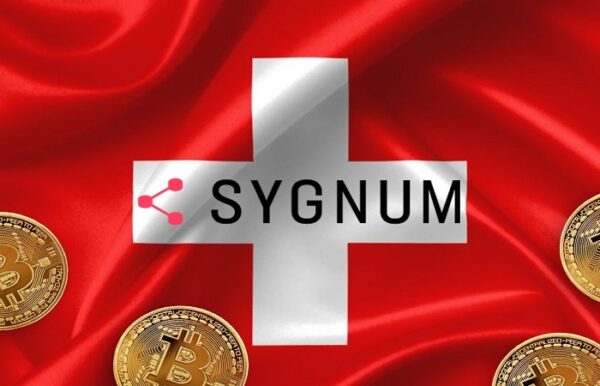 Fast entry-point for issuers to raise capital, build liquidity, and efficiently transfer ownership and manage corporate actions

Unlocks the multi-trillion CHF global market of illiquid and currently hard-to-access assets

Investors can access four high-growth investment verticals: Venture Capital, Mid Cap, Real Estate, and Art & Collectibles

Trading for listed assets available on SygnEx, a regulated digital asset trading facility

Instant 24/7 settlement and reduced counterparty risks via Sygnum's Swiss Franc stablecoin, the Digital CHF (DCHF)

Distributed Ledger Technology works in the background to deliver new levels of customer experience, efficiency, and transparency

Strong and diverse cohort of issuers, including Azimut Group, SBI, ImmoZins, CROWDLITOKEN, BAK Motors, and Fine Wine Capital AG
Mathias Imbach, Sygnum's Group CEO Designate says
---
"Empowering both issuers and investors to create and have access to unique, often frontier, investment opportunities has been a core part of Sygnum's mission since day one. With Desygnate and SygnEx, we bring a blockchain-powered business solution to market which opens up a world of new opportunities for capital market participants to do business",
---
With a settlement token such as Sygnum's Digital CHF, payment and settlement of asset token transactions can be done instantly and directly. Corporate actions and shareholder registry updates will be automatically executed, and the ability to issue micro-shares on the blockchain can be leveraged in customer interactions – for example, by designing a loyalty incentive that transforms customers and business partners into engaged co-owners.
2.ZK International's Subsidiary xSigma Corporation, Launches its Blockchain DeFi Protocol
ZK International Group Co., Ltd.  a designer, engineer, manufacturer, and supplier of patented high-performance stainless steel and carbon steel pipe products primarily used for water and gas supplies,  announced that its wholly-owned subsidiary, xSigma Corporation, ("xSigma") www.xsigma.com is launching a Decentralized Finance ("DeFi") protocol which aims to provide a new level of transparency and legitimacy to decentralized financial blockchain-based smart contracts. In doing so, the Company with its investment in xSigma will become one of the first publicly traded enterprise to invest and enter the growing DeFi arena. ZK international announced on  Nov 25, 2020.
xSigma's DeFi ecosystem will begin with the launch of its decentralized stablecoin exchange, offering fair farming terms for liquidity providers and an intuitive user interface for users. On the providers side who provide crypto for exchanges, it is the system that utilizes users' cryptocurrencies and earns them a potential reward from the exchange's trading fees. On the customer's side who execute the exchanges, it provides liquidity to those wanting access to DeFi markets. The protocol being developed is expected to have an intuitive interface, and easy-to-use platform, offering decentralized exchange for stablecoins.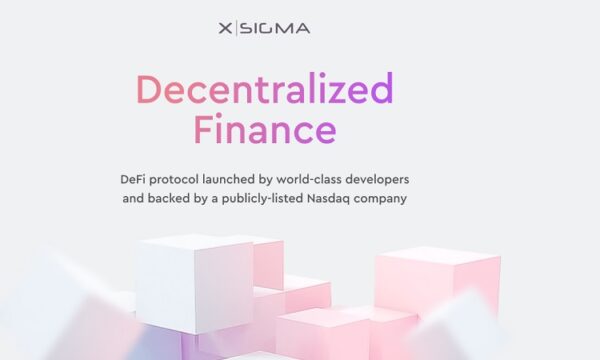 xSigma's DeFi protocol plans to serve as an independent financial tool that provides a new level of transparency and legitimacy to decentralized financial blockchain-based smart contracts.
 The research lab is now actively working on its ecosystem of products beginning with its DeFi protocol. The ultimate objective is to build a range of financial tools and products for the flourishing decentralized finance industry.
XSigma will accomplish these goals through the dedication of its award-winning and highly reputable team. The team has been assembled to not only deliver a state-of-the-art project, but to bring a new level of legitimacy and transparency to the defi ecosystem.
The xSigma team is on the leading edge of blockchain research and development that intersects decentralized finance, supply chain management, IoT, and infrastructure. The DeFi protocol is one of many decentralized finance projects xSigma plans to launch over the next 12 months. It will feed into a growing network of DeFi products for enterprise and consumer markets.
3.ViaBTC Launches New Cloud Mining Service with BTC and ETH Contracts Available
ViaBTC
, the world-leading cryptocurrency
mining
pool, launches a new cloud mining service. Customers around the world now can purchase
Bitcoin
and
Ethereum
contracts with USDT, BTC, BCH, ETH or LTC.Also, referral reward and time-limited discount are awaited. 
ViaBTC
announced on  Nov 25, 2020.
BTC Cloud Mining Contract
Contract Name: BTC36W2312
Miner Model: Antminer S19
Unit: 1 TH/s per contract
Price: $45.99/contract
Management Fee: 6%
Electricity Fee: $0.06/KWH
Power: 36W/contract
Effective Date: December 1, 2020  (No.1201)
End Date: December 31, 2023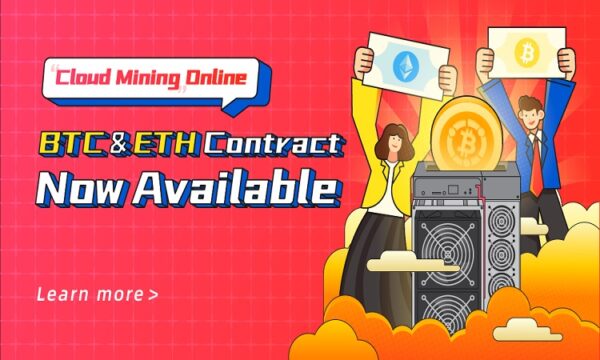 ETH Cloud Mining Contract 
Contract Name: ETH5W2312
Miner Model: Panda B7
Unit: 1 MH/s per contract
Price: $13.99/contract
Management Fee: 6%
Electricity Fee: $0.0615/KWH
Power: 5W/contract
Effective Date: December 1, 2020
End Date: December 31, 2023
How to buy a Cloud Mining contract?
You can buy the contract with USDT, BTC, BCH, ETH or LTC. Please deposit asset to your ViaBTC account in advance for successful purchase.
Go to https://www.viabtc.com/ and sign in, click "Cloud Mining" in the navigation bar.
Select contract from "Contract List", click "Purchase Now".
Confirm contract quantity and amount, tick "I've read and agree to ViaBTC Cloud Mining Terms of Service", and click "Pay Now".
Double-check your order details and complete payment according to the system prompt.
After successful payment, contract will be activated for mining at the designated effective time.
Referral Reward
From November 25 (UTC), by inviting friends to purchase Cloud Mining contract, you will be rewarded with 1% of purchase amount of your referred user.
Time-limited Discount
From November 25 (UTC), you can enjoy discount according to your purchased contract quantity. More contracts, more discount.
Why ViaBTC Cloud Mining? 
1. Sufficient Hashrate – There'll be no running short of hashrate since it doesn't count on the facilities.
2. Promised Power – ViaBTC will take the risks once there's malfunction in miners or mining farms. Mining yields will not be affected.
3. Low Investment – No prepayment for electricity fee. You may purchase more hashrate with the same amount of money.
What is "Cloud Mining"?
Cloud Mining enables users to purchase hashing power from hardware in its data centers, without managing hardware, software, electricity or other issues to mine cryptocurrencies. With it, it will work as its agent to deploy and run the most advanced miners under professional operation and maintenance. it will help you achieve the best ROI secured by lower power consumption, electricity cost and higher mining yields in our own pool.
4.Australia and Singapore to trial blockchain for cross-border trade
Australian Border Force has partnered with two Singaporean authorities to see if blockchain can make cross-border trade simpler.The Australian Border Force (ABF) is developing solutions to make cross border trade simpler and paperless for Australian businesses, in line with the bilateral Australia-Singapore Digital Economy Agreement. ABF announced on Nov 25, 2020.
A trial was launched on 23 November with Singapore Customs and Singapore Infocomm Media Development Authority (IMDA) to test digital verification systems: the first to be developed using Blockchain technology by experts from Australia and Singapore at the United Nations Centre for Trade Facilitation and Electronic Business (UN/CEFACT) for inter-government document exchange.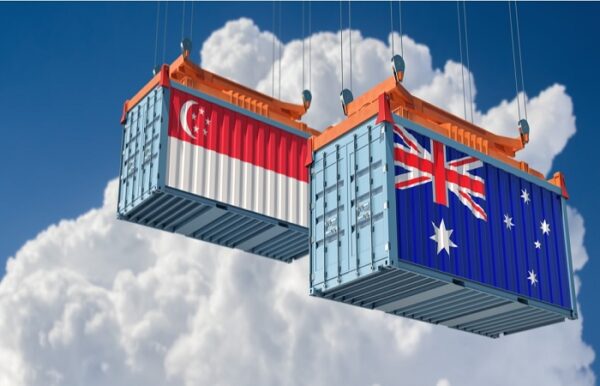 ABF Commissioner Michael Outram Said:-
---
"The ABF welcomes the opportunity to collaborate further with Singapore to improve cross-border trade between our countries. In addition to our efforts internationally, this initiative will incorporate paperless trading and secure, digital exchange of trade information as part of the future architecture and design of an Australian Trade Single Window".
---
The trial will test digital verification platforms across both the ABF-developed Intergovernmental Ledger (IGL) and IMDA's TradeTrust for electronic trade documents. Businesses and regulators will give feedback on their experience verifying Certificates of Origin with the two systems – with the aim of reducing administration costs and increasing trade efficiency.
The Australian Chamber of Commerce and Industry, Australian Industry Group, as well as financial institutions in Singapore, including ANZ, will take part in the trial.
The trial supports the Government's recently announced Simplified Trade Agenda, which will reform and digitise trade compliance processes. The Department of Agriculture, Water and the Environment is also collaborating on complimentary digital initiatives with Singapore regulators to progress paperless trading for phytosanitary and sanitary certificates for food and agricultural trade.
The ABF will feed lessons learned from the trial into the Supply Chain Working Group's Discovery Report under the National Blockchain Roadmap led by Department of Industry, Science, Energy and Resources.
5.Leading Japanese Financial Firm SBI Holdings Rolls Out Crypto Lending Services
Japanese financial giant SBI Group has announced a cryptocurrency lending service . It will be offered through the company's cryptocurrency-oriented arm SBI VC Trade.  SBI Holdings announced on Nov 25, 2020.
Overview of "VCTRADE LENDING" Service
"VC TRADE LENDING" is a service that allows customers to lend their cryptocurrency assets to us and receive usage fees according to the quantity and period of cryptocurrency assets.
Main Features
High reliability : One of the risks of cryptocurrency lending service is the risk of bankruptcy of the lender. All of  customers' lending destinations for cryptocurrency lending service are SBI Group companies that boast high reliability, so confidence.
Providing optimal: trading opportunities  will provide more trading opportunities by formulating appropriate products that match the market based on the know-how and abundant achievements of the SBI Group.
Service Details

About Fees
There are no account management fees, annual membership fees, Japanese yen deposit fees, or cryptocurrency receipt / sending (receipt / delivery) fees. However, a fee will be charged for withdrawal of Japanese Yen.
Notes on using crypto assets
Cryptocurrency assets can be used for
payment
only with the consent of the person receiving the payment.

Ethereum and XRP are expected to be added soon together with other cryptocurrencies that are yet to be specified.