IDOs stand for Initial DEX offerings, which comes as a brand new permission less and decentralized crowdfunding space. In short, IDOs appear as a new hope of fundraising in the world of cryptocurrency  The best part of IDOs is that they can be created for virtually everything from a music album to cryptocurrency.
Moreover, when it comes to improving the customer interaction and engagement for a business, IDOs play a crucial role. Initial DEX offerings act as a tool in this regard to encourage the followers to get engaged in an economy.
As a result, business owners can improve their services and products and make informed decisions about their assets.
Initial DEX offerings enable a business to receive funds from independent investors. However, investors in IDOs do not get shares in the project. And it is a key difference between initial public offering (IPO) and initial DEX offering (IDO).
More about IDO
An Initial DEX offering becomes a popular fundraising technique where a decentralized liquidity exchange issues the IDO coin.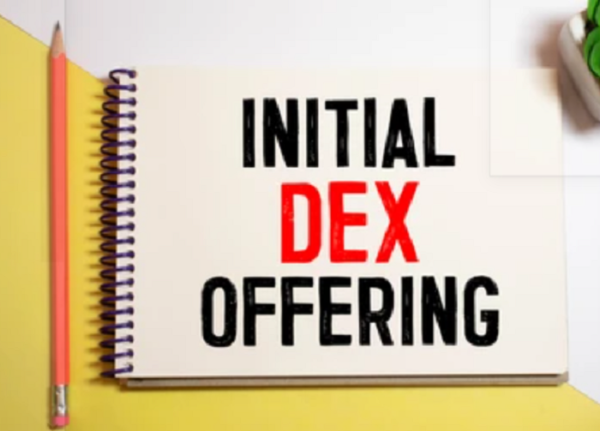 Who issues the Initial DEX offering coin? Decentralized liquidity exchanges issue the IDO coin. It was Binance DEX that hosted the IDO for the first time. Two other decentralized liquidity exchanges in this regard include Bancor and Uniswap.
What makes IDO different from IEO and ICO?
Do you wonder what has made IDO a better option than IEO and ICO? When it comes to ICO (initial coin offering), the issuers need to carry out all the required responsibilities. On the other hand, a centralized exchange host performs IEO (Initial Exchange Offering).
What about IDO? IDO comes as a combination of ICO and IEO. However, IDO makes use of decentralized exchanges (DEX) instead of the centralized exchange (CEX).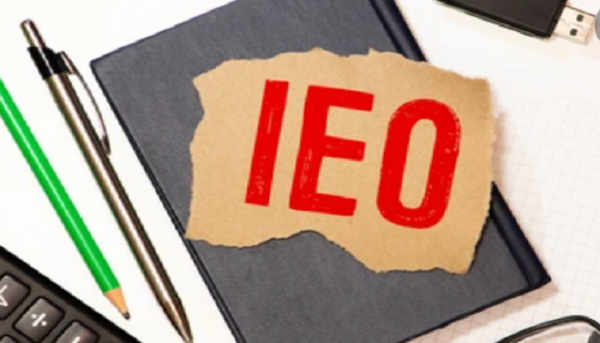 IDO can be considered as advanced IEO, as both of them are nearly the same. Both IDO and IEO enable entities to perform token exchanges to individual traders or investors directly.
However, when it comes to IDO, one does not need to invest on an exchange fee unlike IEO. The reason is that IDO is decentralized as well as self-organized. IDO is also evolved to address the shortcomings of an IEO.
Benefits of IDOs
Since IDOs offer a range of striking benefits, it is more preferred than ICOs (initial coin offering) and IEOs. It is time to discuss the benefits of IDOs:
The Convenience of Fast Trading: 
One of the best benefits of IDO is that you can trade IDO coins in no time. That means you, as an investor, can purchase IDO tokens as soon as they are launched. You can also expect to resell the coins at a great price.
A Fair Fundraising Model:
When it comes to the method of token offerings, private investors tend to purchase loads of tokens at a comparatively lesser price once the token sale is available.
Later, they gain a considerable profit by reselling these tokens to the public. However, the initial DEX offering fundraising model is more flexible, as startups and enterprises do not require permission or a centralized exchange to start the fundraising process. Moreover, anybody can arrange or take part in IDO. That means it is not just limited to private investors.
The Provision of Immediate Liquidity:
Liquidity implies the capability of buying or selling with ease on the market. One of the worth-noting benefits of IDO lies in its immediate liquidity. That means when it comes to the IDOs, you can expect the project's token to access immediate liquidity. It can prove to be advantageous to the token price.
About launching an IDO
Do you wonder how to launch an Initial DEX offering? Binance DEX opines that the token issuer can organize an IDO crypto issuance without depending on any other entity. Moreover, the token issuer can complete the process either online or offline.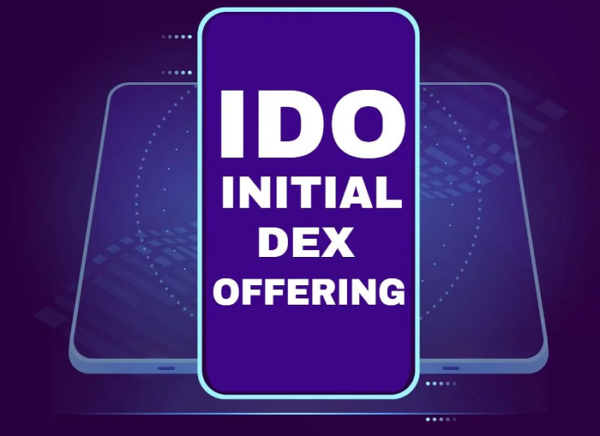 When it comes to online IDO crypto issuance, the process needs to be completed on the blockchain through the transactions from the issuer. And in case of offline issuance, the IT system of the project helps to carry out the process.
Future Potential of the IDO Model
IDO was developed to eliminate the shortcomings of the STO, ICO, and IEO of its predecessor. As a result, IDO's decentralized exchange model came into existence in which it is easy to conduct a fundraising event.
Nonetheless, IDO's decentralized exchange model comes with loopholes that hackers can exploit. As a result, token issuers may have to face issues, such as instant price movement. That is why a lot of improvements need to be done to make IDO a bright future of crypto fundraising.
For example, the existing IDO needs to be integrated with control mechanisms. Thus, differences in token prices can be avoided as long as the fundraising is going on. In addition, KYC regulations should also be there to provide more control to issuers over the token buying process.