1.Overstock's tZERO Launches Crypto Wallet and Exchange App for Android Devices
      2.Latest Version of Brave Browser Allows for BAT Withdrawals
1.Overstock's tZERO Launches Crypto Wallet and Exchange App for Android Devices
tZERO, a blockchain providing subsidiary of Overstock, has launched cryptocurrency wallet and exchange application for Android devices. The News was tweeted via twitter.
The app is presently accessible on Google's Play Store, and is similar to the one tZERO launched for iOS devices,  it  includes additional highlights such as widgets, tutorials, and a customizable user interface.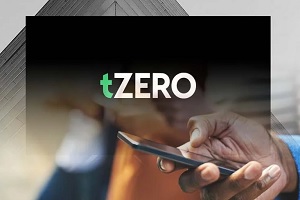 The app for Android operative system devices allows users to buy, sell, hold, receive, and send two cryptocurrencies: Bitcoin and Ethereum. In the future, the company is planning to add more cryptocurrencies to its functionalities. The app's features also let users set biometric authentication for added security.
Later on the firm  is planning to add a private key recovery system that'll enable its users to restore their cryptocurrencies even if they lose their mobile device or their private keys.
2.Latest Version of Brave Browser Allows for BAT Withdrawals
The latest version of the cryptocurrency-powered Brave browser now gives users capacity to withdraw the Basic Attention Tokens (BAT) they earn through the Brave Ads program. The Update was published in a post on Brave's community.
As per  the browser's product manager Alex Wykoff, users on the Nightly version of Brave, a, unstable version of the browser meant to be used by developers testing out new features, are now able to withdraw their earned BAT after verifying their identity with crypto banking firm Uphold. The user wallets will also enable you to keep your BAT earned without ever expiry or getting lost.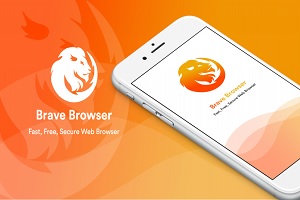 Wykoff clarifies that earning BAT through viewing ads and sending those tokens as tips and auto-contribution to content creators will work as previously. What is new, is that to include funds from any external source — such as a credit card, bank account, or even another cryptocurrency wallet — users need to first verify their identity with UpHold.
The Nightly version of the browser,includes some issues that need to be fixed in later versions.
These issues are set to be fixed one month from now. Brave is looking to rollout its security -focused ads beyond its own browser in the future.
This is a major milestone in the development of the BAT ecosystem.