1.Binance.US Launches Trading With 13 Currency Pairs.
                2.Boerse Stuttgart(Germany) launches blockchain exchange for digital assets
1.Binance.US Launches Trading With 13 Currency Pairs.
Binance.US, the United States-based arm of major crypto exchange Binance will begin trading on Sept. 24, The announcement was published via official  website on September 23, 2019.
Binance.US will launch 13 fiat-to-crypto and crypto-to-crypto trading pairs, The trading pairs include major cryptocurrencies such as Bitcoin (BTC), Ether (ETH), XRP, Bitcoin Cash (BCH), Litecoin (LTC), Binance Coin (BNB) and the Tether (USDT) stablecoin.
USD Pairs: BTC/USD, ETH/USD, XRP/USD, BCH/USD, LTC/USD, BNB/USD and USDT/USD.
USDT Pairs: BTC/USDT, ETH/USDT, XRP/USDT, BCH/USDT, LTC/USDT and BNB/USDT.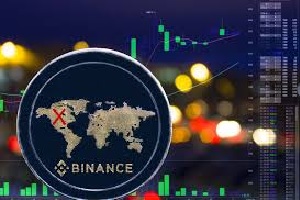 The  second batch of coins for listing is to be announced   soon, According  to its Digital Asset Risk Assessment Framework for evaluating coins and tokens for listing on Binance.US.
Users for the new exchange will also receive a $15 sign-up and referral reward once they reach $100 in trading volume (buy and/or sell, any trading pairs). Users can also receive an additional $15 for every new sign-up if they refer to Binance.US.
Binance.US has also open for Deposits on Cardano (ADA), Basic Attention Token (BAT), Ethereum Classic (ETC), Stellar (XLM) and 0x (ZRX).
2.Boerse Stuttgart(Germany) launches blockchain exchange for digital assets
The second-biggest stock exchange of Germany, Exchange Boerse Stuttgart, has recently opened up a new branch to trade digital assets, the Boerse Stuttgart Digital Exchange (BSDEX). This new platform, which will be completely regulated by the local law, will begin trading of virtual assets, starting with a single trading pair: BTC/EUR.  The news is published by a news portal.
Now, BSDEX will be open for investors. From the first, just investors from Germany (both retail and institutional ones) will be able to access the platform. However, after some time, it is expected that investors from all over the EU can trade as well.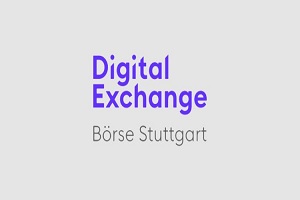 BSDEX use of blockchain technology allows for transparent and modernized investment, reducing settlement time and expenses related with intermediaries such as brokers. The platform is legally compliant and regulated by the operating company of the Stuttgart public stock exchange. The idea is to have a digital platform that will be open 24/7 and to add more trading pairs over time.
Features
Easy access
Trading efficiently
 High standards in transparency and security
Regulation and market surveillance
BSDEX offers a technically secure and transparent environment for the trading of digital assets under German Law. The Boerse Stuttgart Digital Exchange is worked as a multilateral trading facility system regulated in accordance with Section 2 (12) of the German Banking Act (KWG). The requirements of securities regulation do not apply to the trading of crypto currencies such as Bitcoin. Open order books ensure transparency by providing information about existing orders and the current market situation at all times. The orders of the investors are executed against each other according to fixed rules. These rules can be viewed by all investors in the rules and regulations. Market surveillance monitors compliance with these rules.