1.Bitmain to Launch Cryptocurrency Miner and Mining Farm Matchmaking Service.
         2.Bittrex to Use Chainalysis Tool to Identify High-Risk Transactions
1.Bitmain to Launch Cryptocurrency Miner and Mining Farm Matchmaking Service.
Leading cryptocurrency mining hardware manufacturer Bitmain has informed that it is set to soon launch a cryptocurrency miner and mining farm matchmaking service. The announcement is published via official blog post  on Sept 27, 2019.
The platform to be known as World Digital Mining Map (WDMM) is set to be introduced at the World Digital Mining Summit (WDMS) that will be held in Frankfurt from Oct.8 to Oct. 10. The WDMM will be the primary  interface with mining farms who have the available miners to rent for a fee.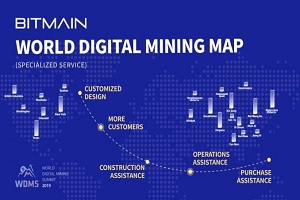 Matthew Wang, Director of Mining Farm of Bitmain said  "The WDMM will help make cryptocurrency mining more sustainable in the long-run by connecting mining farms and hardware owners in a whole new way. It is part of our commitment to provide miners with on-going support throughout their hardware's lifetime and to support the sector's overall growth,"
Gregory Ohanessian, Chief Mining Officer of VC Mining said,""Being listed on the WDMM helped me to find miners who want to host their rigs in my facility. Bitmain was able to connect me with the right customers to fill in the extra capacity I had. This is the support I needed to help me expand my facility at a faster pace,"
Bitmain said it will name the top 10 mining farms in the world at the WDMS occasion. The winners will be awarded official certificates just as VIP tickets for the WDMS event. At the time of publication, voting for the best mining farms is as yet progressing.
2.Bittrex joins hands with Chainalysis for better compliance

The blockchain investigation company Chainalysis declared partnership arrangement with Bittrex, the premier U.S.-based blockchain trading platform, for 10+ cryptocurrencies.  Bittrex will use Chainalysis Know Your Transaction (KYT) to meet new and existing regulatory and compliance standards, and set up a more secure platform for their clients. The announcement is published via official blog post  on September 26, 2019.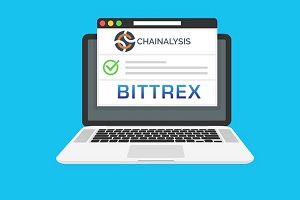 Jonathan Levin, Co-Founder and Chief Strategy Officer, Chainalysis said,"As we focus on building our products to accommodate more cryptocurrencies beyond Bitcoin, working with cryptocurrency exchanges that focus on offering a broad array of coins is mutually beneficial,"
Chainalysis KYT is intended to make the assessment task simpler by automating the entire procedure, major cryptocurrency businesses and financial institutions have started using it for meeting the instructed regulatory requirements as well. In the present situation, Chainalysis KYT covered almost 25 cryptocurrencies that form 85% of the top 100 list by trading volume.
During the beginning of 2019, Chainalysis extended its Chainalysis KYT, its anti-money laundering (AML) compliance  to cover the most popular cryptocurrencies  such as Ether (ETH), Bitcoin Cash (BCH), Litecoin (LTC), stablecoins and ERC-20 tokens such as Tether, Maker, and DAI, with more cryptocurrencies coming soon.