1.Binance Is Adding TRX Staking Support After Becoming TRON's Top Super Representative
         2.Band Protocol releases its first dApp 'BitSwing' that allows users to trade BTC binary options
1.Binance Is Adding TRX Staking Support After Becoming TRON's Top Super Representative
Leading cryptocurrency exchange Binance has added support for TRON staking on its recently launched staking platform. It has turned into the top Super Representative for TRON's network according to tronscan's data on Sept 30, 2019.
Beginning Oct. 1, Binance users with TRX on the exchange will start receiving their share of the block rewards produced by Super Representatives on the TRON network. Binance has topped first place with over 12 billion votes. Super Representatives are responsible for maintaining the integrity of TRON's network and approving proposals in a decentralized fashion.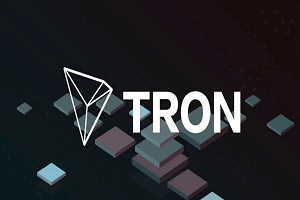 SuperBinance will distribute TRON staking rewards as detailed below:
Monthly TRX Staking Airdrop Program
Starting from 2019/10/01, Binance will begin taking hourly snapshots of user TRX balances at 00:00 AM UTC.
TRX Staking distribution will be calculated as follows:
TRX generated by each user = Total TRX staking rewards received by Binance * User TRX holdings ratio.
User TRX holdings ratio = User TRX holdings / Total TRX staked by Binance.
Users must hold at least 5 TRX in order to qualify for staking rewards.
The initial distribution of TRX staking rewards will be calculated up until 2019/11/01, with the total amount distributed equal to the staking rewards accrued on holdings during the period.
TRX rewards are calculated daily (hourly snapshots) and distributed monthly. Distributions will be completed before the 10th of each month.
At publishing time, TRX is 14th-largest cryptocurrency by market capitalization, seeing a price hike of almost 6.5% on the day.
2.Band Protocol releases its first dApp 'BitSwing' that allows users to trade bitcoin binary options
A new blockchain startup called Band Protocol, which was recently sponsored by Sequoia India has released its first decentralized application (dapp): BitSwing on Ethereum's (ETH) mainnet.  According to the  News published on  Medium .
The new dapp allows the users to trade BTC binary options, which are a derivative based on Bitcoin With the protocol now live and operational.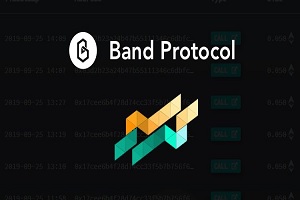 The following tools are available for everyone to use .
To be able to use the dapp, the users need to install Metamask and after that use the program, which depends  on the Kovan testnet. After accessing the app, a person can use ETH to bet on the price of BTC by taking either a long or short position. If the person is correct, they can double amount of ETH. if they are wrong, bet is lost with all amount.
Soravis Srinawakoon, CEO, Band Protocol said ,"   We will now focus on onboarding more dApps and data providers to ensure maximum utilization and security of our protocol, with a large list of signed on data providers and integration partners to be announced soon.
About Band Protocol
Band Protocol is a decentralized oracle framework for Web3.0 applications. Band Protocol connects smart contracts with trusted off-chain information, provided through community-curated oracle data providers. Blockchains are enabled to connect to any web API with assured data integrity through dPoS economic incentives through one simple function call.