1.German Airline Company Hahn Air Issues Tickets on Blockchain
                 2.Fidelity Digital Assets Can Now Facilitate Bitcoin Custody And Transactions
1.German Airline Company Hahn Air Issues Tickets on Blockchain
Hahn Air, market leader in airline distribution, which offers air flights inside Europe, declared that  it has issued the first airline tickets empowered by blockchain technology, in partnership with Winding Tree, an open-source travel distribution platform. The declaration is published  via official  News  and press release on November 18, 2019.
"We at Hahn Air are constantly exploring new technologies and we are proud to now demonstrate our technical capability to issue blockchain-powered Hahn Air tickets. We are pleased to be partnering with Winding Tree, the most established company when it comes to distributing travel inventory in the blockchain. Our goal is to investigate and monitor the opportunities this technology holds for travel distribution, even if widespread acceptance is still a vision of the future," commented Frederick Nowotny.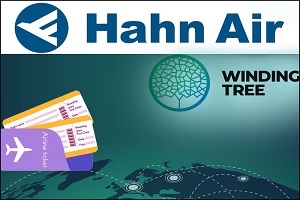 The platform enables the airline to list stock, manage the reservation requests, and receive payments once the booking procedure is complete. Accepted payment methods are cash, credit card, or cryptocurrency- Ether or Winding Tree's own token, Lif.
The blockchain technology holds numerous advantages for the different parties involved in the process of booking an airline ticket:-
It is open-source, which means all market members for example airlines, travel companies and distribution systems can easily connect and exchange transactions. ·
All market members can directly cooperate with each other and perform transactions without intermediaries thereby reducing costs.
It is 100% secure. All of the necessary information is stored in a decentralised ledger which is verified by millions of sources and therefore cannot be changed or tampered with.
About Winding Tree
Winding Tree is a blockchain-based, decentralized, open-source travel distribution platform. It has established partnerships with airlines and service companies such as Air Canada, Air France-KLM, Hahn Air, Lufthansa, and Swissport.It has also partnered with major hotels like Nordic Choice Hotels, citizenM Hotel chain, and Airport Hotel Basel.
2.Fidelity Digital Assets Can Now Facilitate Bitcoin Custody And Transactions
The New York State Department of Financial Services granted Fidelity Digital Asset Services the designation of a New York Trust Company. Under the designation, Fidelity Digital Assets can now offer a platform through which institutional and individual investors can buy, store, sell, and transfer bitcoin. According to the news published via New York State Department of Financial Services on Nov 20, 2019.
Superintendent of Financial Services Linda A. Lacewell noted that "this approval is further evidence that innovation and consumer protection can coexist in New York's evolving and expanding financial services industry."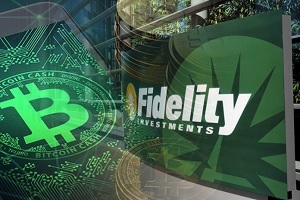 FDAS is an auxiliary of the Fidelity financial services company, which had assets under administration of nearly $7.0 trillion as of December 2018. Including the charter granted to FDAS, to date DFS has approved 23 licenses for companies engaged in virtual currency business activities.
Michael O'Reilly, Chief Operating Officer for Fidelity Digital Assets said,"The custody and trade execution services that we provide are essential building blocks for institutional investors' continued adoption of digital assets," "The designation as a New York Trust Company under the supervision and examination of the DFS builds on the credibility and trust we're establishing amongst institutions