1.Algorand is Now Supporting Smart Contracts based on pure proof of stake (PPoS) Blockchain

           2.Tezos Partners With Singapore Gov't Blockchain Platform for Training Program
1.Algorand is Now Supporting Smart Contracts based on pure proof of stake (PPoS) Blockchain

The Algorand Foundation released an update to the blockchain's protocol on Thursday, including decentralized finance (DeFi) features in addition to the  the long-awaited smart contracts. "Algorand 2.0" is the biggest development of the network's abilities since the network's launch in June 2019. For the first time, enterprise-scale Dapps can be built on the world's first pure proof of stake (PPoS) blockchain without sacrificing performance. The news was published via official news post  .
"Building decentralized financial applications requires the right foundational technology and vision," said Steve Kokinos, CEO of Algorand Inc."At Algorand, we're committed to continuous innovation and the development of technology that solves real-world challenges. With this release, new features and simple developer resources enable new use cases and broader adoption of blockchain overall."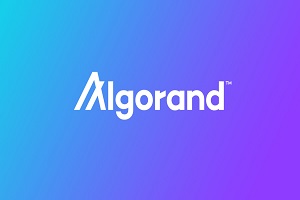 It also  included new capabilities directly into Layer-1, therefore improving speed, versatility and finality. The new features include such as:-
Algorand Standard Asset (ASA):- This feature makes it feasible for the tokenization and issuance of any type of asset on the Algorand blockchain, in a standardized way.
Atomic Transfers:-This element offers a fast, low cost, and secure way to simultaneously transfer a number of assets among multiple parties.
Algorand Smart Contracts (ASC1):-These are stateless smart contracts that offer numerous possibilities for governed transactions via simplified scripting templates.
Various associations in financial services, real estate, and enterprise technology have already been leveraging Algorand's decentralized, scalable, and secure public blockchain to solve today's challenges.This new tool enables users to perform the most complex token transfers, including account settlements and circular trades, with only one transaction the developer page said.
The foundation said that Algorand 2.0 does not affect Algorand's sharia compliance certification, with other key features remaining unchanged.
About the Algorand Foundation
The Algorand Foundation is a not-for-profit association with a vision of a borderless economy based on public, decentralized blockchain technology. The Foundation, in partnership with Algorand Inc, has built the Algorand protocol as the cornerstone of achieving this vision.The Foundation is committed to facilitating this innovation in a sustainable and eco-friendly manner by utilizing the pure proof-of-stake consensus algorithm.
2.Tezos Partners With Singapore Gov't Blockchain Platform for Training Program
Tezos Southeast Asia ("TSA") has announced  a new partnership with Tribe, a platform backed by the government of Singapore. The goal of this new joint effort is to launch a training program focused on developers that will be created on top of the Tezos blockchain and help them to see more about the technology. The programs are set to start by the first quarter of 2020.The announcement is published via official blog post 
Tezos is (TSA), the nonprofit arm of the company which is dedicated to promoting Tezos in the region. This programme will enable the developers to gain the capabilities to architect blockchain applications on over  Tezos to tackle real world needs.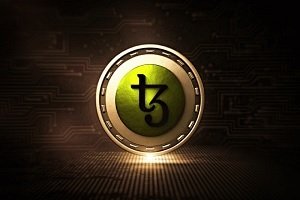 "By enabling trainers with a good knowledge of Tezos blockchain technology, they will be able to amplify the impact in their respective teams through the continual transfer and sharing of knowledge to new learners", said Caleb Kow, President of TSA.
This is part of the company's larger plan to broaden its community of developers. A few months back, the company distributed 14 grants to customers  so as to assist them with creating  more tools that could be used in the ecosystem. The companies that received the grants were working in several projects such as smart contracts, block explorers and tools.
About Tribe
Tribe is Singapore's first government-supported platform in driving neutrality, collaboration and growth of the blockchain ecosystem. It contains Tribe Accelerator, OpenNodes, and a Blockchain Developer Academy.Tribe works closely with global corporations, government agencies, top-tier blockchain companies and late-stage startups to build a community that promotes blockchain collaborations and innovations.