1.Binance Partners with TravelbyBit to Launch Crypto-Backed Travel Rewards Card
                 2.SEBA Launches New Crypto Index After Receiving FINMA License
1.Binance Partners with TravelbyBit to Launch Crypto-Backed Travel Rewards Card
Binance, the largest exchange by trading volume, has  announced its partnership with TravelbyBit, an Australia-based travel booking organization that started the transformation of Brisbane Airport, the first crypto-ready airport in the world. The card empowers travelers to make crypto payments on supported websites with very low commissions.  The announcement is published via official blog post on November 28, 2019.
As per the report on Binance website, users are permitted to 
pre-register
 for the TravelbyBit Travel Card from 28th November.
The new crypto-sponsored TravelbyBit travel rewards card will serve as a traditional prepaid debit card, with access to additional discounts and rewards.Initially, the travel rewards card will support only a few crypto currencies including bitcoin (BTC),
ontology
(ONT), Binance coin (BNB) and BUSD, for its stacking, and the assets can be utilized to book flights, hotels, and pay for other travel expenses on supported sites.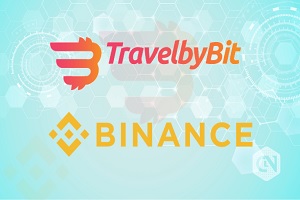 Caleb Yeoh, CEO of TravelbyBit said, "Many businesses that accept crypto for their
services
charge users a high premium, which poses a significant barrier to adoption,". "At TravelbyBit, we want to make crypto useable, provide incentives for early adopters, and see crypto adoption grow. We are excited to work closely with Binance to bring crypto payments to travelers around the globe."
The travel rewards card is planned for release in early 2020 and will be first utilized by the travelers in Australia and Europe. Other countries would as well be involved subsequently.
2.SEBA Launches New Crypto Index After Receiving FINMA License
A Switzerland-based cryptocurrency bank known as SEBA Crypto AG has announced the launch of a new index that will be used for crypto assets. The index is set to be called SEBA
Crypto
Asset Select Index (SEBAX) and will offer exposure to the broad crypto
market
to institutional investors according to the announcement published via official
News pos
t .
SEBA has received a license
from FINMA
,  a significant market regulator in Switzerland. With this new license, the company can legally offer investments based on crypto assets to its clients now. The SEBA Crypto Asset Select Index (SEBAX) is a dynamic, risk-optimised index with a broad market exposure of the crypto asset market.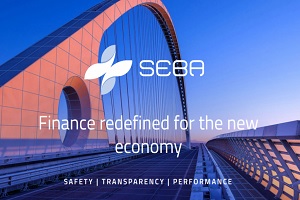 For the launch of the index, SEBA has coordinated with the European index administrator MV Index Solutions while Gentwo Digital was expedited board to implement the particular requirements of structuring the first investment solution.
Daniel Kuehne, Head of Asset Management at SEBA Bank AG, comments: "With our investment solutions we want to offer investors the highest possible
security
and strengthen their confidence in the new, complex market environment of
cryptocurrencies
. With our product and investment expertise, we enable our clients to tap the new potential of digital asset classes with familiar rules from the existing financial world".
ABOUT SEBA
SEBA enables professional people and organizations as well as institutional clients to invest, safely keep, trade and borrow against digital and traditional assets, all in one place. For Swiss Blockchain companies SEBA will provide accounts and custody for fiat and digital assets. SEBA's team aims to redefine finance and set new standards for security, transparency and performance. It consists of a experts in the area of technology, information security,
blockchain
and finance.