1.Kraken Cryptocurrency Exchange Adds Support For the Swiss Franc
             2.Bitfury Launches Exonum Enterprise Blockchain Solutions

             3.Coinbase Introduces First Stablecoin on Coinbase Card "DAI"
1.Kraken Cryptocurrency Exchange Adds Support For the Swiss Franc
San Francisco-based cryptocurrency exchange  Kraken  announced the addition of Swiss franc to its platform, growing fiat-based crypto trading services. The announcement is published via official blog post.
As indicated by blog post, the exchange partnered with Liechtenstein-based Bank Frick, its newest EUR funding partner .This is the sixth currency that Kraken will trade, joining United States dollar (USD), the Canadian dollar (CAD), the euro (EUR), the British pound sterling (GBP), and the Japanese yen (JPY).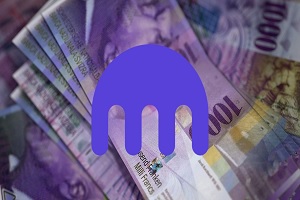 The exchange expressed, "This latest partnership further promotes our main goal of delivering financial freedom by giving customers more choice when it comes to managing their assets"
Trading pairs between the Swiss franc and Bitcoin (BTC) and Ether (ETH) will be deployed, additional trading pairs are to be announced.
Here are some key facts about Kraken's CHF support:
Minimum deposit/withdrawal limit: CHF
Maximum deposit/withdrawal limit: obviously depends on your Kraken account limits, but the size of any single transaction cannot be larger than CHF 10,000,000
Trading Pairs: BTC/CHF and ETH/CHF to begin with, with trading due to start at 14:30 UTC on 6 December 2019
Deposit fee (SWIFT): CHF 10
Withdrawal fee (SWIFT): CHF 18
you can also deposit EUR. However, funds sent in any currency other than CHF or EUR will be converted to EUR, and are subject to additional banking fees.
About Bank Frick
Bank Frick was established in 1998 by Liechtenstein trustee Kuno Frick senior (1938-2017) together with financial investors. Today, the bank is owned by the Kuno Frick Family Foundation (65 percent) and Net 1 UEPS Technologies, Inc. ("Net1", 35 percent), a Nasdaq-listed financial technology company. Bank Frick has nearly 120 employees and operates a branch in London.
2.Bitfury Launches Exonum Enterprise Blockchain Solutions

Bitfury, a Bitcoin Mining leader situated in Amsterdam  has announced the launch of Exonum Enterprise which is basically the development of its blockchain framework Exonum into a full service offering. The "Blockchain-as-a-Service" (or BaaS) offering will help companies and governments effectively plan and launch private blockchain projects. The announcement is published via  official Medium post.
Today we rolled out Exonum Enterprise, our scalable and full-service offering for companies and governments looking to adopt blockchain in their operations. Built on the award-winning @ExonumPlatform. https://t.co/uI8exBO3gU

— The Bitfury Group (@BitfuryGroup) December 5, 2019
Valery Vavilov, CEO of Bitfury said, "Blockchain is unparalleled in its ability to streamline operations, but its premier benefit to our world is its transparency and security." "The Exonum Enterprise platform will further the adoption of blockchain, helping make our institutions more trusted and in turn improving the lives of people all around the world."
Gleb Palienko, head of Exonum said, "Our team has been testing, expanding and improving our Exonum blockchain platform since its launch in 2017,". "It is now one of the most secure and efficient blockchain platforms available today for enterprise-scale projects, and its effectiveness has been proven through several global projects."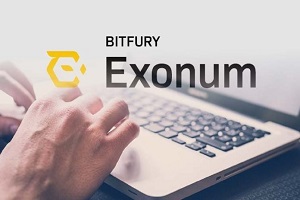 Amsterdam-based Bitfury, then again, generated $500 million income last year generally from selling bitcoin mining hardware and gives endeavors the choice to run on partially decentralized cloud-computing servers or traditional on-premise servers, with an additional layer of security provided by miners around the world using Bitfury's own hardware and others to mine the bitcoin blockchain.
Exonum Enterprise platform has also introduced of various latest features to benefit clients. The features include Bitfury DevOps support, a full-service dashboard that tracks blockchain deployments and the ability to launch blockchain projects in as little as five minutes.
The platform can handle a claimed 5,000 transactions per second and makes use of Bitfury's exclusive consensus algorithm in order to secure operations even in case of node malfunction or malicious behaviour. It also offers updated security through anchoring to the Bitcoin Blockchain, keeping enterprise systems safe without revealing any internal or private data.
3.Coinbase Introduces First Stablecoin on Coinbase Card "DAI"
Cryptocurrency exchange platform Coinbase announced  the introduction of the first stablecoin for Coinbase Card. The platform revealed that it has launched full support for the digital currency, DAI. The announcement is published via official Medium  blog post  on December 06,2019.
Buy with DAI: our 10th asset — and first stablecoin — is now available on #CoinbaseCard pic.twitter.com/SCLiJDYubc

— Coinbase Card (@CoinbaseCard) December 6, 2019
As indicated by  the Coinbase's official site, Coinbase Card now supports a total of 10 cryptocurrencies including Bitcoin, Ether (ETH), Litecoin, Bitcoin Cash (BCH), XRP, Basic Attention Token (BAT), Augur (REP), 0x (ZRX), Stellar Lumens (XLM), and Dai.
DAI aims to consistently be worth one US Dollar, which offers more certainty to customers when getting a minute ago Christmas gifts, rounds of reflected wine for the office, and beyond.This card has supported for a reasonable  few digital assets right now.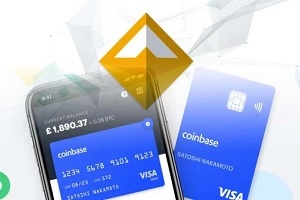 The Coinbase Card was introduced on April 11, and at that time, it was just upheld in the UK. The idea was to enable Coinbase's customers to easily spend any of the crypto balances in their Coinbase account to pay for goods/services anywhere that Visa is accepted or for making cash withdrawals from ATMs.
The platform added:
To begin with Coinbase Card, download the iOS or Android app today and sign in using your Coinbase account. Once a Coinbase Card has been requested, customers will get their contactless Coinbase Card in the mail.