Out of all the countless industries that have embraced cryptocurrencies, the gaming sector has arguably been the most successful. Reports state that crypto gaming generates billions of dollars in transactions, with player pools from all around the world. In 2022 alone, crypto gaming reportedly grew by 2,000%. But while crypto gaming models like play-to-earn platforms are some of the most popular, it is crypto poker that was an early adopter and broader trendsetter.

What is crypto poker?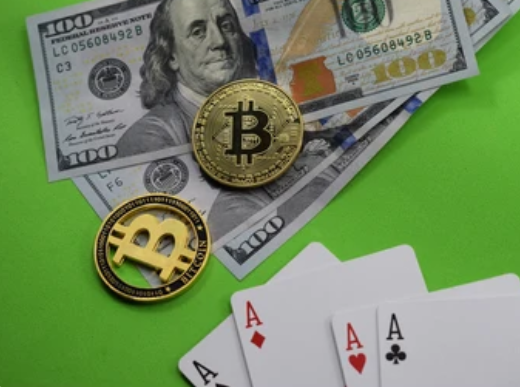 As its name implies, crypto poker is a contemporary form of online poker that uses cryptocurrencies in lieu of fiat money. This means that instead of using fiat money to fund player accounts, players can simply connect their crypto wallets for deposits. Additionally, crypto poker allows players to similarly withdraw in tokens, though most poker platforms only recognize top-performing tokens. As per leading online poker platforms like Winning Poker Network, monthly cashouts in crypto now amount to about $100 million worth of transactions. While the first instances of crypto poker were recorded as early as 2014, today crypto poker is just starting to pick up steam among players as general crypto acceptance grows. Consequently, many crypto poker platforms continue to offer sign-up bonuses for first-time players. Through these, new crypto poker players can receive a variety of perks including cash-backs, free games, and much more.
What makes crypto poker different?
But aside from the use of cryptocurrencies, how else is crypto poker different than regular online poker? Most notably, crypto poker creates a loophole that may help in legalizing online poker as a whole. To date, online poker is only licensed and regulated in five states in the USA.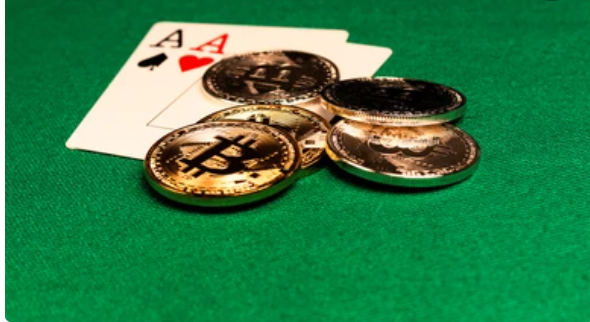 This is because the Interstate Wire Act of 1961 prohibits banks and gambling sites from legally processing wagers from outside certain jurisdictions. That said since crypto eliminates the need for third parties, crypto poker enables sites and players to make direct transfers without infringing on the act. Analysts believe that over time, this may convince regulators to make online poker legal nationwide. On the flip side, a difference that makes crypto poker a little riskier is the very volatile nature of crypto itself. Unlike online poker funded by fiat money, crypto poker often offers no safety nets due to its decentralized state.
As such, should a token's value suddenly plummet, if a player is hacked, or if a poker provider closes, there is no regulatory body that can safeguard players. Case in point, as crypto prices continue to dip today, many crypto poker players may find that their bankrolls are worth less now than they were when they initially funded them.
Where is crypto poker headed now?
Admittedly, many critics argue that crypto poker (much like cryptocurrency itself) is just a passing fad. However, given that cryptocurrency has already proven a successful diversifier, it's safe to say that crypto poker will not flop but merely evolve. Currently, crypto poker is already entering the next frontier by joining the metaverse. As a matter of fact, one of the most popular metaverse platforms Decentraland credits crypto poker with much of its profit. Allegedly, the virtual destination has seen upwards of 10,000 people visit solely playing poker. At the same time, Decentraland also claims to have made over $7 million in revenue over a three-month period mainly due to their crypto poker.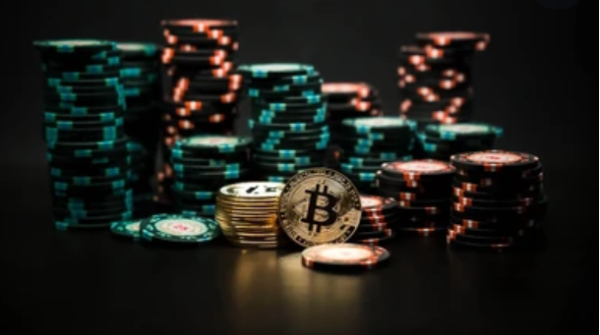 Aside from the metaverse, crypto poker is also branching out into non-fungible tokens (NFTs). As a popular digital asset, NFTs are currently being used by a number of crypto poker platforms as a means of verifying players. As is the case in Decentraland, players must first acquire relevant NFTs to play in crypto poker games. Winners can then choose to cash out or buy more potentially valuable NFTs with their crypto winnings.
In closing, crypto poker remains one of the most seamless examples of cryptocurrency integration. Although it is not a risk-free gaming option, crypto poker marries the speed, accessibility, and relative affordability of cryptocurrencies to enhance a classic online game. While it may not be for everyone, crypto poker is one contemporary poker variety that will not be going away any time soon.